Vanessa Bryant isn't having it.
It was reported that DeMar DeRozan had signed a four-year deal with Nike. Shams Charania broke the story and said that the Chicago Bulls All star would actually be the face of the Kobe Bryant sneaker line. Nike had just come to terms on an agreement with the Bryant estate, and it made sense to have DeRozan representing his idol. DeRozan has always worn Kobe sneakers, and it seemed like he was the perfect player to represent the Kobe Line.
Fresh off making All-NBA second team, Chicago Bulls star DeMar DeRozan is signing a new four-year deal with Nike that keeps him as the featured face of Kobe Bryant's iconic line, sources tell @TheAthletic @Stadium.

— Shams Charania (@ShamsCharania) August 1, 2022
According to Vanessa Bryant, however, this is simply not the case.
Bryant came out and said:
"False. He is not the face of the Kobe line. No one is." From there, Bryant went on to say "LOVE that he's a Kobe supporter but the caption is false. It's misinformation. Only Kobe is the face of his line. If that changes in the future, then I'm sure Nike and I will release a statement announcing it."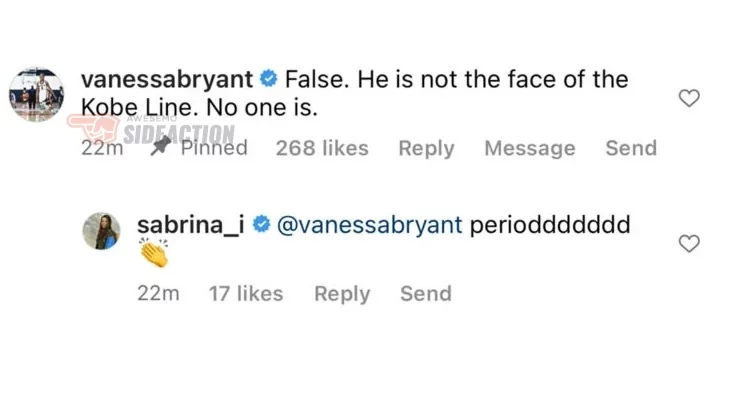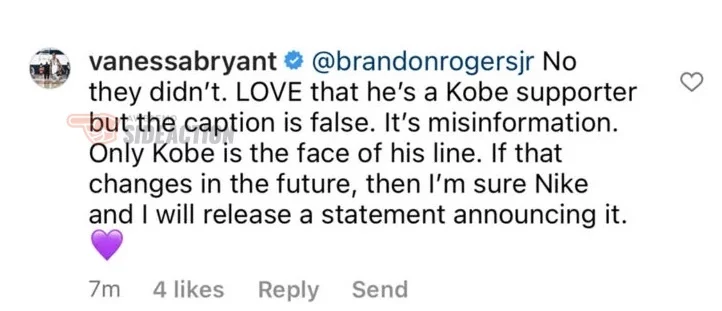 Vanessa has been very protective of Kobe's brand and legacy since his tragic passing, so no surprise she wants to set the record straight.
You have to respect DeMar's love for Kobe, but at this point no deal with him has been reached.
---
Welcome to the game outside the game! Follow us on our Sideaction Twitter handle, Instagram, and Facebook for the latest on sports and pop culture news across the web!