The Los Angeles Rams looked fantastic last night.
They overcame the absences of key players due to COVID protocols and secured a 30-23 victory on the road over the team with the best record in the NFL.
It was a signature win not only for this season, but one of the best of the Sean McVay era.
Sean McVay's better half, his fiancé Veronica Khomyn, was also absent from the Rams game.
Veronica is currently in the Ukraine spending time her family, and apparently she still tuned in to watch the Rams beat the Cardinals.
Via NY Post:
"She was watching from the other side of the Atlantic in her native Ukraine. Dad and I watching the game at 4 am over here," Khomyn posted to her Instagram Story."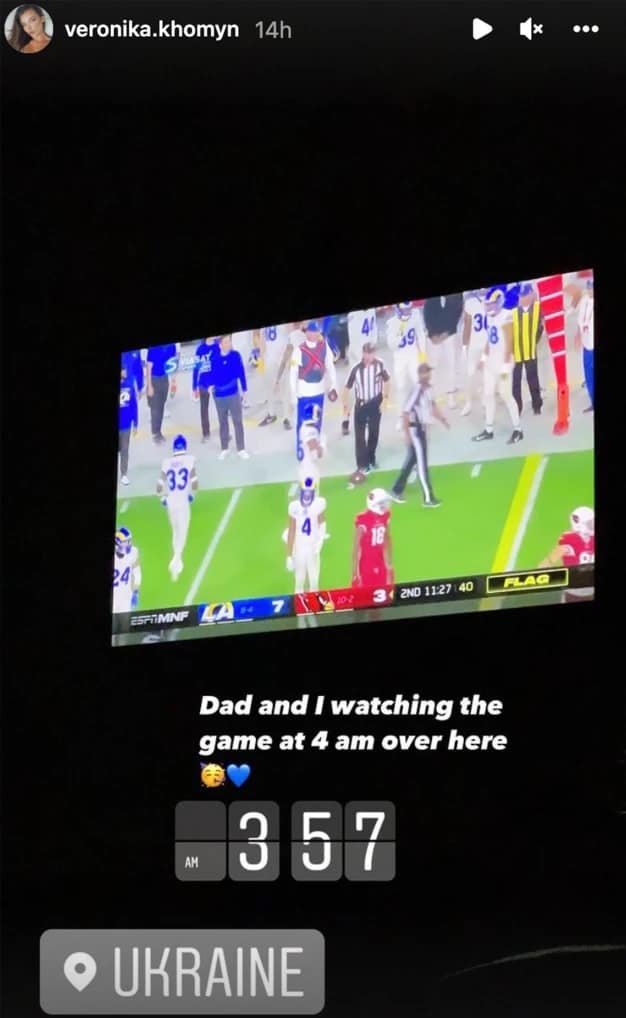 When the final buzzer sounded, she posted more: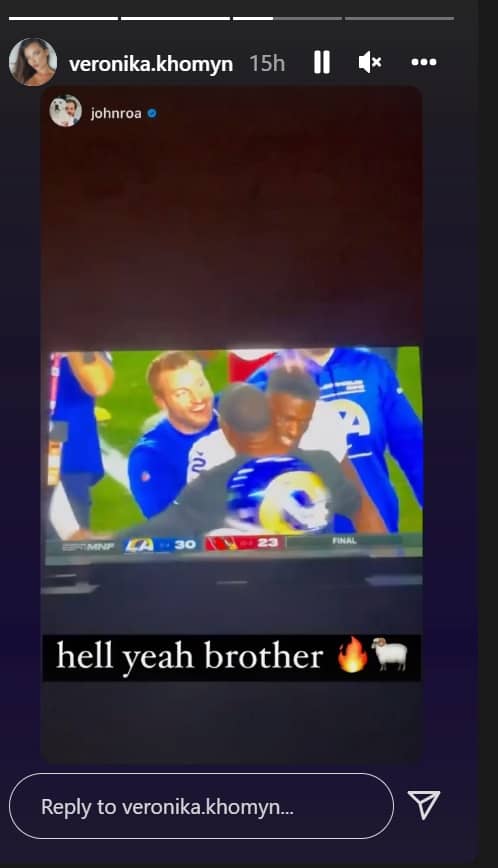 The Rams win last night makes it 5 winning seasons in 5 seasons under Sean McVay.
Pretty impressive stuff.
Check out more impressive stuff below:
https://www.instagram.com/p/CWCVp3JJ3x7/
---
Welcome to the game outside the game! Follow us on our Sideaction Twitter handle, Instagram, and Facebook for the latest on sports and pop culture news across the web!