The last time we talked about Johnny Manziel, he had just given an interview with an outlet in his old Texas Tech stomping grounds. He seemed at peace with his life without football and had all of the insight of a man who learned from the mistakes he's made along the way.
But even with Johnny Manziel now officially out of the football world and focusing on his personal life, some habits die hard. And one of those Manziel habits he may not be able to get rid of is America's favorite pastime of completely bodying Darren Rovell:
SI covers, seven years ago today:@AROD is at rock bottom. Johnny Manziel is the envy of the college football world.

Today, A-Rod is as relevant as ever. Manziel achieves a flash of relevance by flipping off a building into a pool. pic.twitter.com/tAlLWHjgRf

— Darren Rovell (@darrenrovell) August 5, 2020
Based on all the likes and retweets that one got, apparently jumping off a building into a pool isn't the only way that Johnny Manziel remains relevant.
And while Manziel likely is not a big fan of Darren Rovell, you have to respect Rovell's part in this play. He's basically an inadvertent pro wrestling bad guy who exists to make others look good with his inability to snipe on Twitter. He's the Barry Horowitz of Twitter, taking L's left and right while patting himself on the back all the way: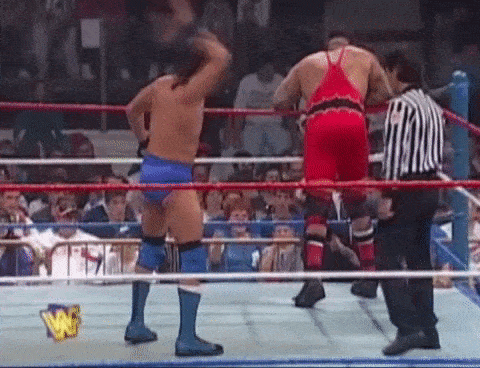 As long as Rovell keeps cashing them checks for being the easily refuted and dunked on social media village idiot, he's clearly winning in his own unique and mostly unlikable way.
But either way, Johnny Manziel picked up the easy three count on Rovell today, and that's what we're here to celebrate. HIT 'EM WITH THE MONEY PHONE, JOHNNY:
---
Welcome to the game outside the game! Follow us on our new Sideaction Twitter handle for the latest on sports & pop culture news across the web!