Eric Decker hooked up with Madison LeCroy? The Southern Charm fanatics are having a field day with all the gossip as of late. First, Madison LeCroy shared text screenshots, alleging that she slept with Jay Cutler. And a selfie to prove that they have actually hung out beyond FaceTime and DMs.
Madison LeCroy Reveals Text Messages From Former Quarterback Jay Cutler After Failed Relationshiphttps://t.co/zhmDNKWxR4

— SideAction (@SideActionHQ) January 25, 2021
Then the Southern Charm reunion aired and she was accused of sleeping with married men and professional athletes. Then, the receipts, and allegations started to trickle in, linking Madison to Alex Rodriguez.
Madison LeCroy's Sister Denies She Had An Affair With Alex Rodriguezhttps://t.co/cvO6079E4O

— SideAction (@SideActionHQ) January 30, 2021
And now there are even more Madison romance rumors. This time former NFL receiver Eric Decker is the man being accused of hooking up with LeCroy.
Deux Moi posted a not-so-blind item about Madison
The blind item begins, "The choppy editing of the reunion of this reality show is to blame. Two of the former pro athletes (one ex MLB and one ex NFL) have been named! But, neither of them are married. Who is the 'happily married' third mystery man that likes to stroke the salami on FaceTime with our Southern Charmer?" Obviously, this whole part references Madison.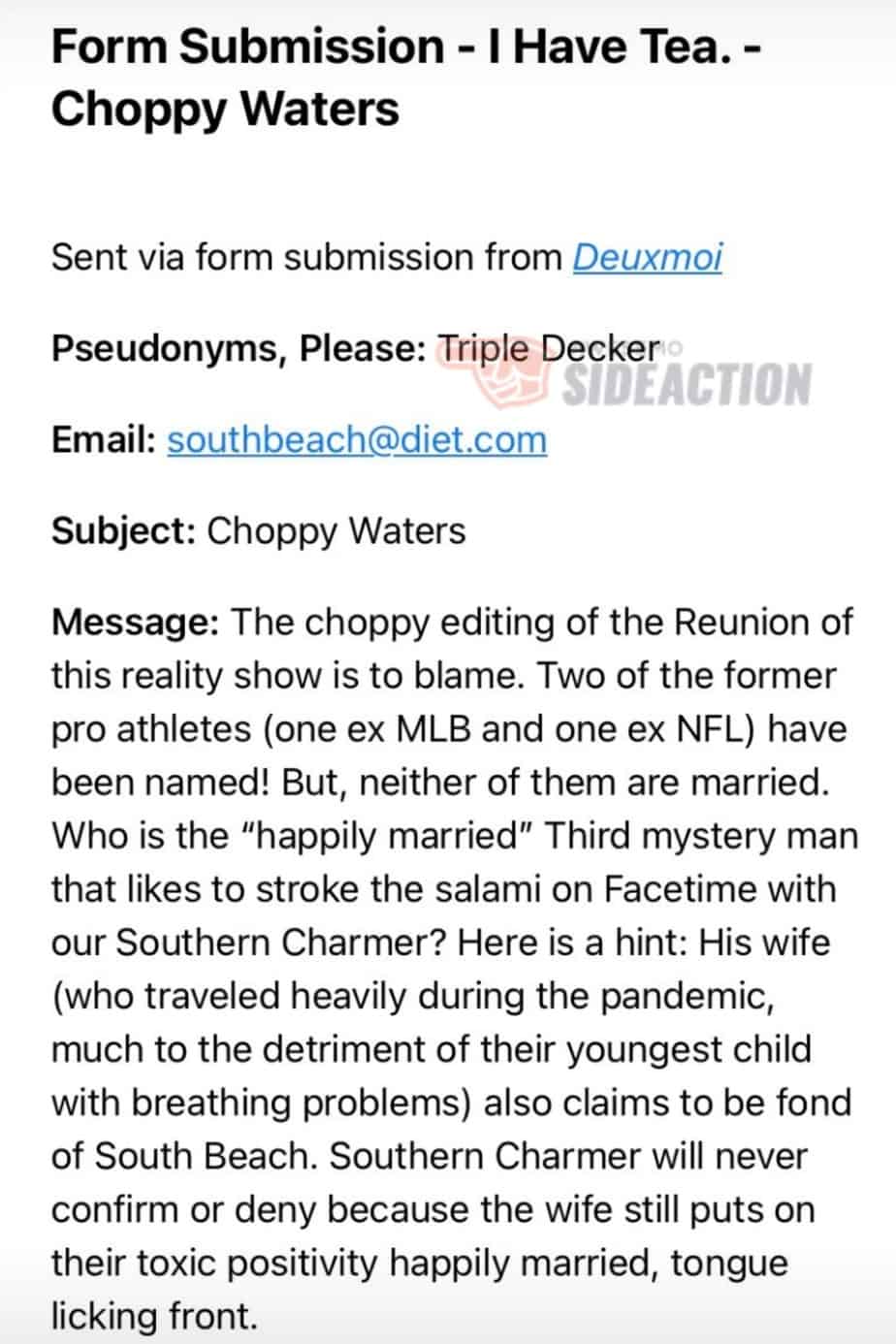 The Instagram account bravoandcocktails received a DM from Madison, who claimed:
"Yes, it's not true." She said, "I love them. I would never." Madison gave the account permission to share her DM and claimed, "It's not true" and "No married men EVER."
Apparently, Eric is getting comments on his latest post from Instagram users asking about Madison, which he keeps deleting.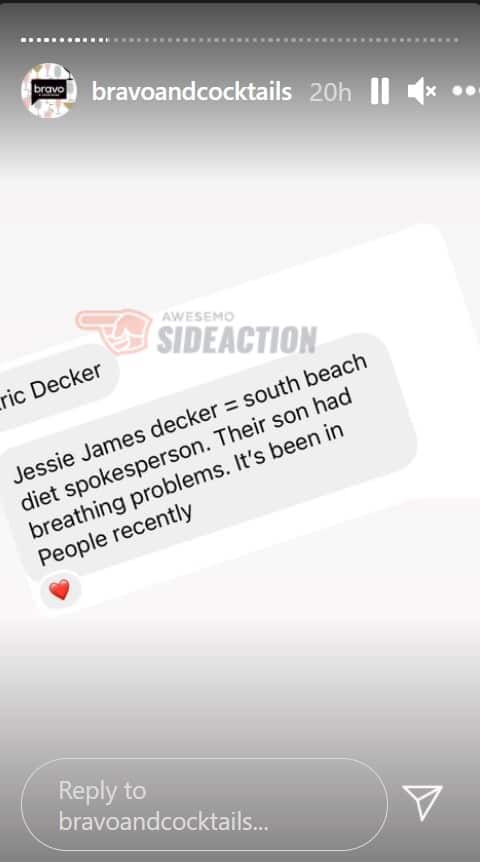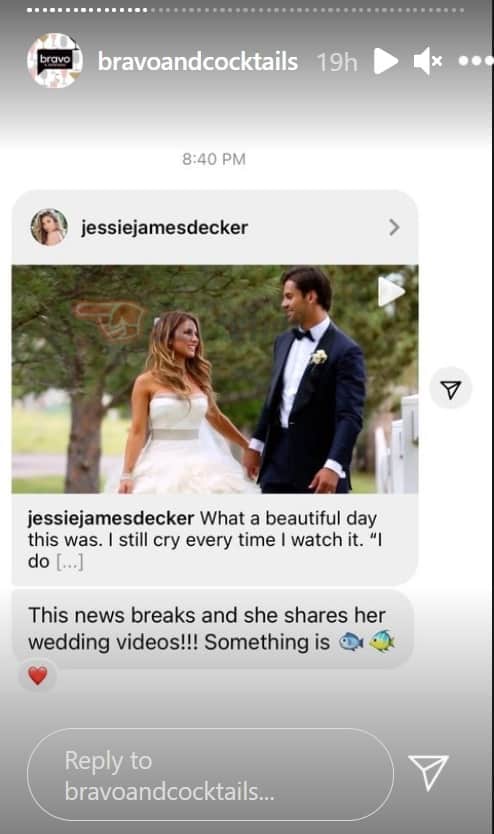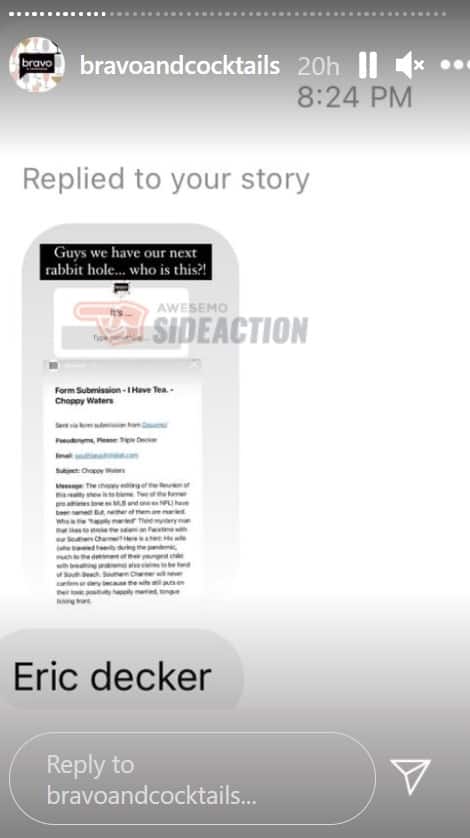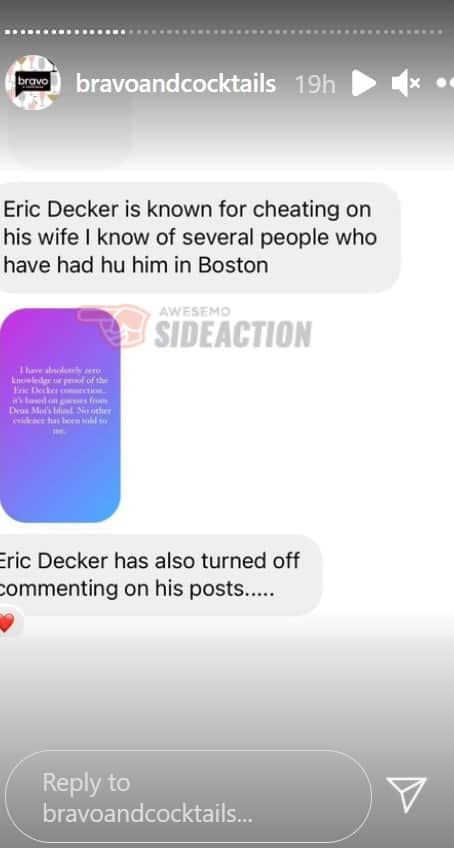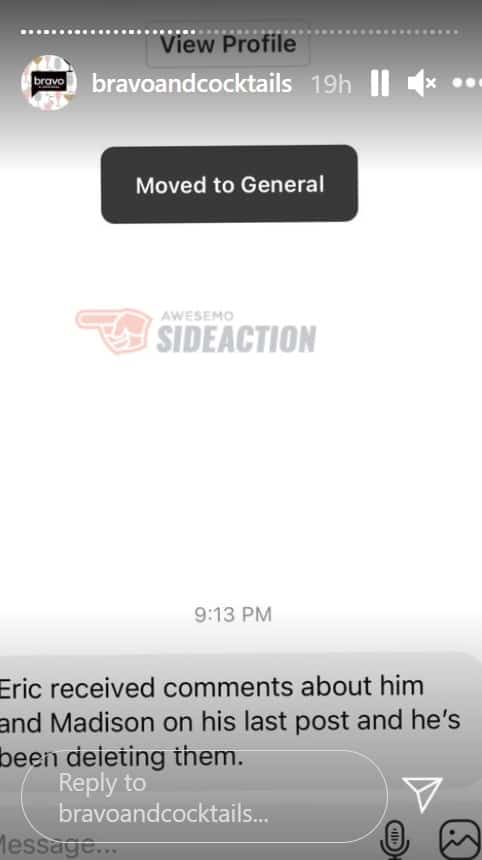 And her denial below: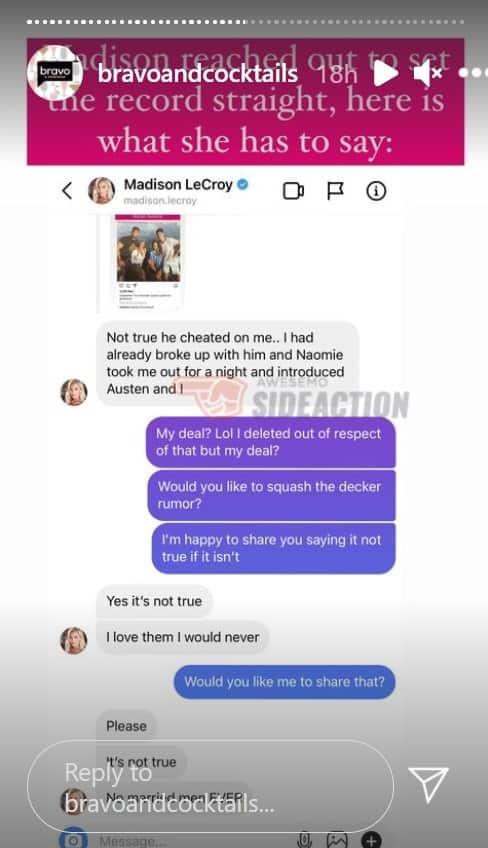 It definitely feels like the Deckers are somewhat acquainted with the Southern Charm crew.
Which athlete will be next to be accused? We'll keep you posted.
Check out more of Madison LeCroy below:
---
Welcome to the game outside the game! Follow us on our Sideaction Twitter handle, Instagram, and Facebook for the latest on sports and pop culture news across the web!