Why not DM your QB's mom on Christmas, which is what one Jets fan did.
A guy slid into Zach Wilson's mom's DMs on Christmas, and let's just say he didn't have anything nice to say. Lisa Wilson took to Instagram to show off the nasty message, while at the same time wishing him a Merry Christmas.
Taking the high road.
Check out Wilson's Mom's Nasty DM below:
"I've worked my entire life. You don't know anything about me.  You're just trying to  hurt my feelings.  But it didn't work.  Merry Christmas."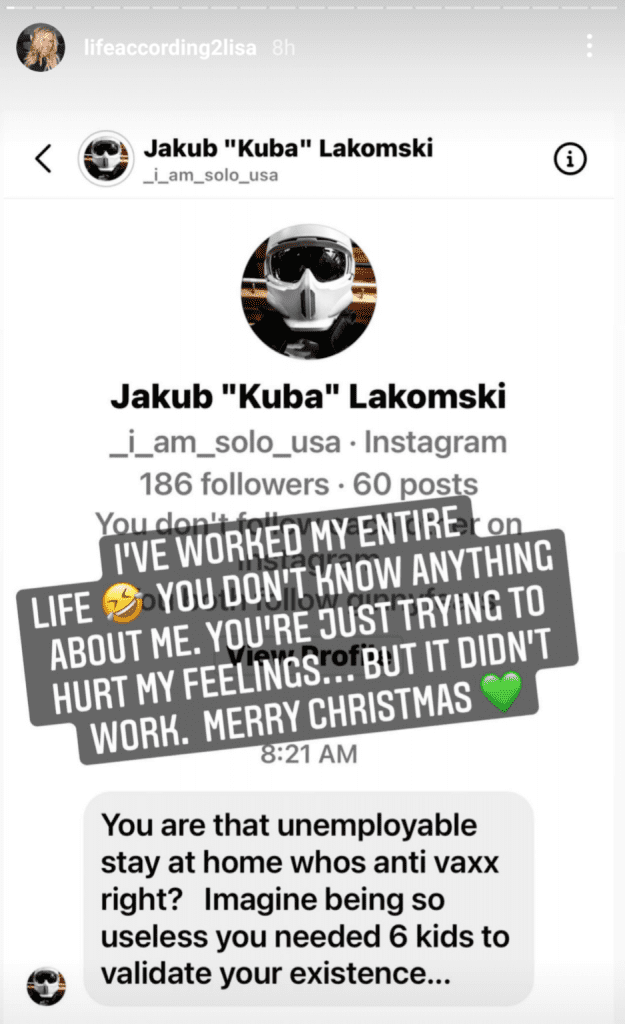 The fact that she had to note it didn't hurt her feelings makes me think it in fact did strike a chord.
Lisa Wilson has to realize posting  these messages only invites more creeps to slide into her DM's with nasty messages.
Why do these NFL QB's family members love the spotlight so much?
If she just fell off the grid like most other QB's mothers, she would stop receiving so much hate.  Maybe she secretly likes it??
Check out more of Zach Wilson's Mom below:
https://www.instagram.com/p/CABM30LBrGK/
https://www.instagram.com/p/B-bVt7EBsR4/
---
Welcome to the game outside the game! Follow us on our Sideaction Twitter handle, Instagram, and Facebook for the latest on sports and pop culture news across the web!