The bad news keeps on piling up for Dwight Howard.  Ever since he won his first NBA championship, it seems like everyone in his life has decided to take shots. The latest family member putting him on blast is his 12 year old son.
"From my brother mom," he wrote, referencing Vest's post. He added, "My dad isn't a real dad. He don't even talk to me and he know I'm sad and need him. I'm almost 13 so I can talk now."
Dwight Howard son speaks out after being neglected 😣 pic.twitter.com/kkR0UXRJzf

— soseriuzradio (@soseriuzradio) October 25, 2020
---
Related
---
Braylon's mother claimed that Dwight had left another of his sons with a babysitter for about two months: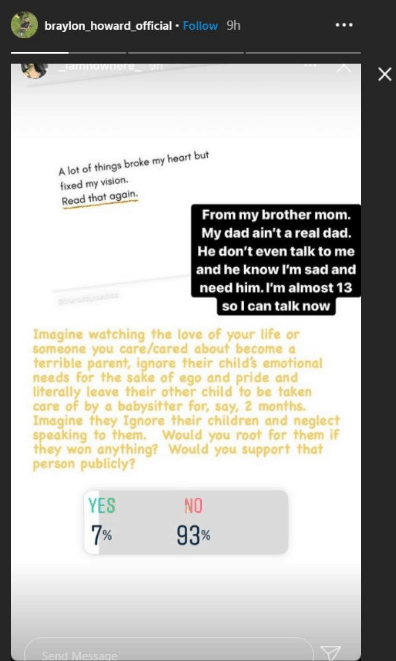 Dwight is remaining silent after all his family members have continued calling him out.  Probably a smart move, eventually this will all go away.
---
Welcome to the game outside the game! Follow us on our Sideaction Twitter handle, Instagram, and Facebook for the latest on sports and pop culture news across the web!