I'll take "Quotes not to Post on Social Media" for $600, Alex.
Philadelphia Eagles wide receiver Desean Jackson took to Instagram to share an anti-Semitic quote which claims to have been said by Adolf Hitler.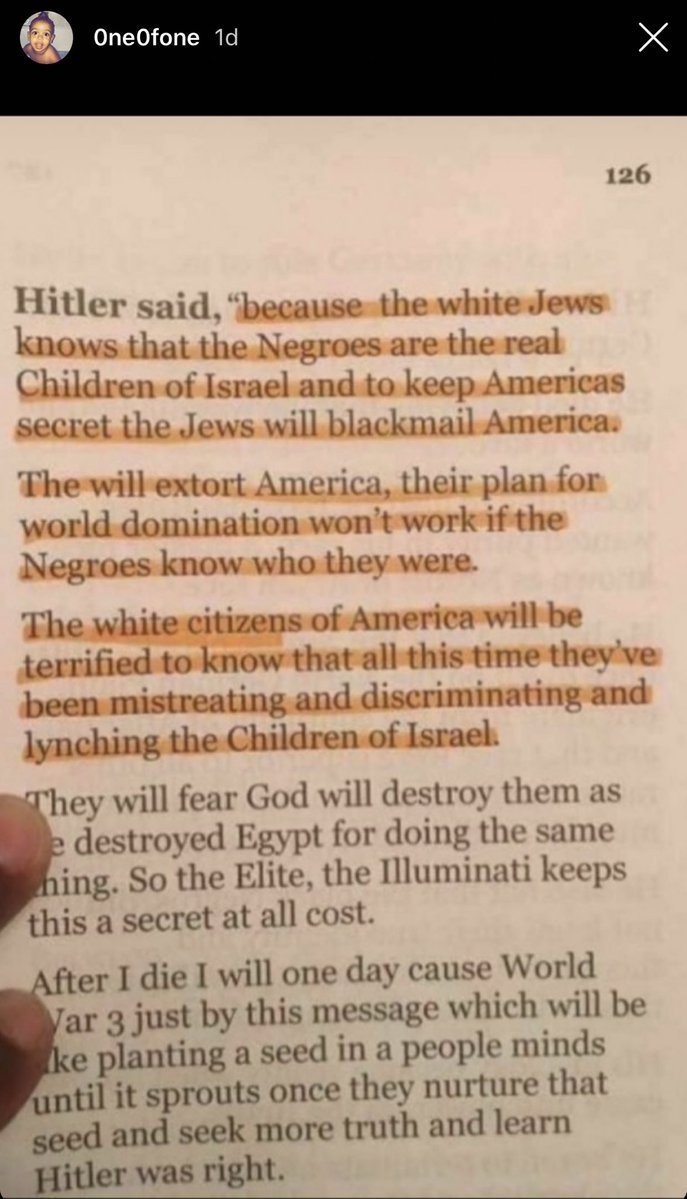 ---
Related
---
The quote claims that the "Jews will blackmail America. They will extort America, their plan for world domination won't work if the Negroes know who they were." Unfortunately for Jackson, this quote wasn't actually said by Hitler. You know, if you're going to quote Hitler, at least make sure you get it right, DeSean.
Jackson has also reportedly quoted Louis Farrakhan in previous posts who is an anti-Semitic and homophobic leader of the Nation of Islam.
It's all good, though, because Jackson says his post was "taken the wrong way" after he received criticism and he has no issue with Jews at all!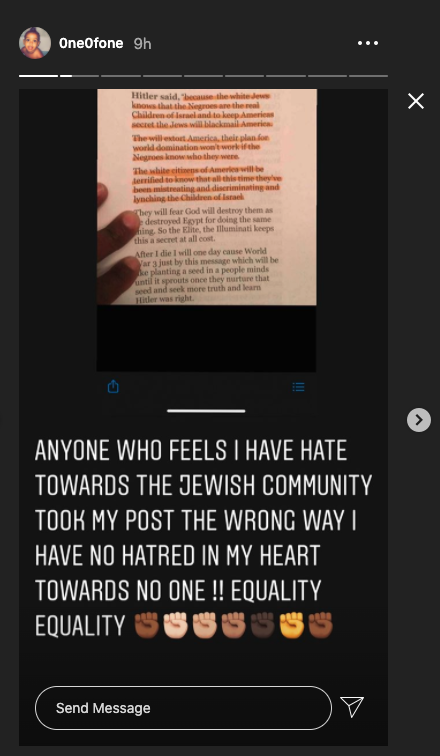 It's unclear how this post should have been taken, but if you thought that Jackson shouldn't have posted an anti-Semitic quote which was supposedly said by Hitler then you took it the wrong way!
Former Eagles president, Joe Banner, who is Jewish, wasn't amused by Jackson's post.
If a white player said anything about AA's as outrageous as what Desean Jackson said about Jews tonight there would at least be a serious conversation about cutting him and a need for a team meeting to discuss. Which would be totally appropriate. Absolutely indefensible.

— Joe Banner (@JoeBanner13) July 7, 2020
This quote by Banner likely is a passive aggressive shot at the handling of the Riley Cooper situation in 2013 in which the former Eagles wide receiver was caught on video saying the "N-word" at a concert and not in an affectionate way. Cooper received major backlash, but the Eagles ultimately only fined Cooper. Banner had been replaced as team president the year before the incident.
So what have we learned? Posting rogue "Hitler quotes" without any context is not a good idea.
The Eagles have yet to comment.
---
Welcome to the game outside the game! Follow us on our new Sideaction Twitter handle for the latest on sports & pop culture news across the web!