Trey Lance's girlfriend is keeping tabs.
Last year the San Francisco 49ers traded up for the No. 3 selection in 2021's draft and selected Trey Lance out of North Dakota State.
"Welcome to the #49ers buddy."

The moment Trey Lance was drafted to the Niners 🙌

(via @49ers)pic.twitter.com/2zGycEcvFB

— Bleacher Report (@BleacherReport) April 30, 2021
Some felt the move was too steep in terms of compensation given up, but his time may be coming soon, as the Niners are preparing to possibly part ways with Jimmy G. This would immediately catapult Trey into the QB1 position.
Now that he's so close to becoming an official starter, he's beginning to get a little recognition, but more so for his looks than his play.
A Instagram account posted about Trey being their Man Crush Monday.
Trey's girlfriend responded: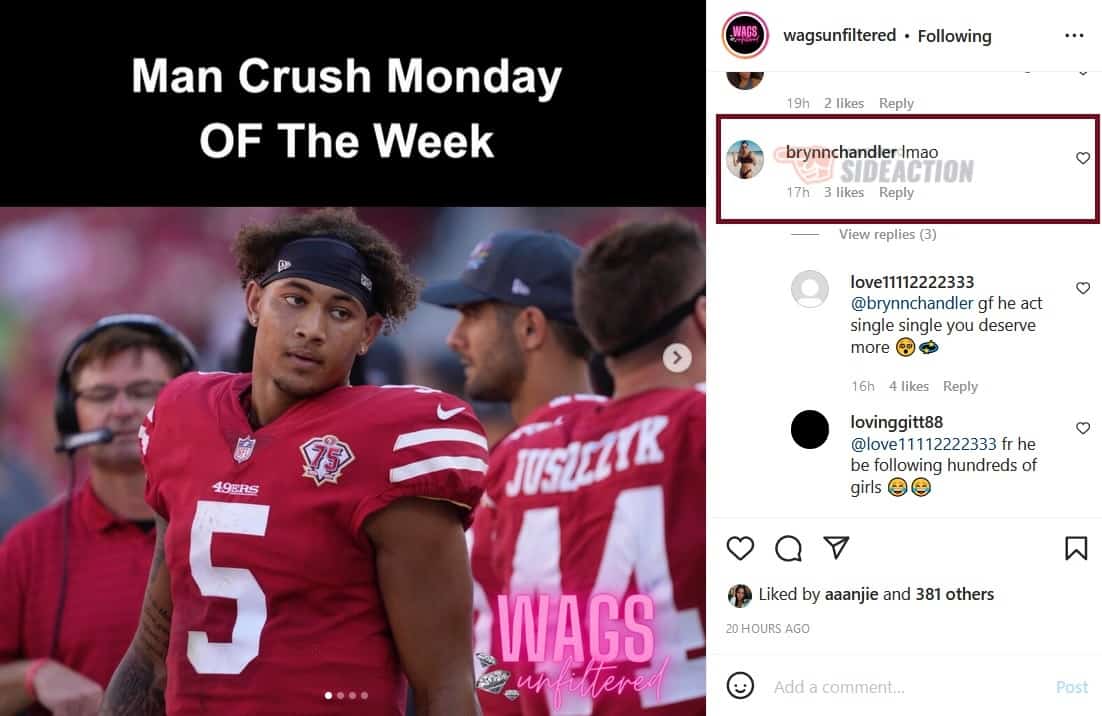 Although Trey is a superior athlete, questions about his decision-making and ball accuracy have come into question.
His looks, now you can't argue with that.
Check out more of Trey's girlfriend below:
https://www.instagram.com/p/CRCs2MgMz9A/
---
Welcome to the game outside the game! Follow us on our Sideaction Twitter handle, Instagram, and Facebook for the latest on sports and pop culture news across the web!