Kansas City Chiefs superstar receiver Travis Kelce is not a married man. He does have a girlfriend, although earlier in the season they were briefly broken up.  But now that everything is back on track, his GF Kayla Nicole clearly wants to take things to the next level.  Kayla posted a hint that she's ready to take the plunge.  Responding to a question on Instagram, she made it quite clear.
---
Sideaction's Latest:
---
See below: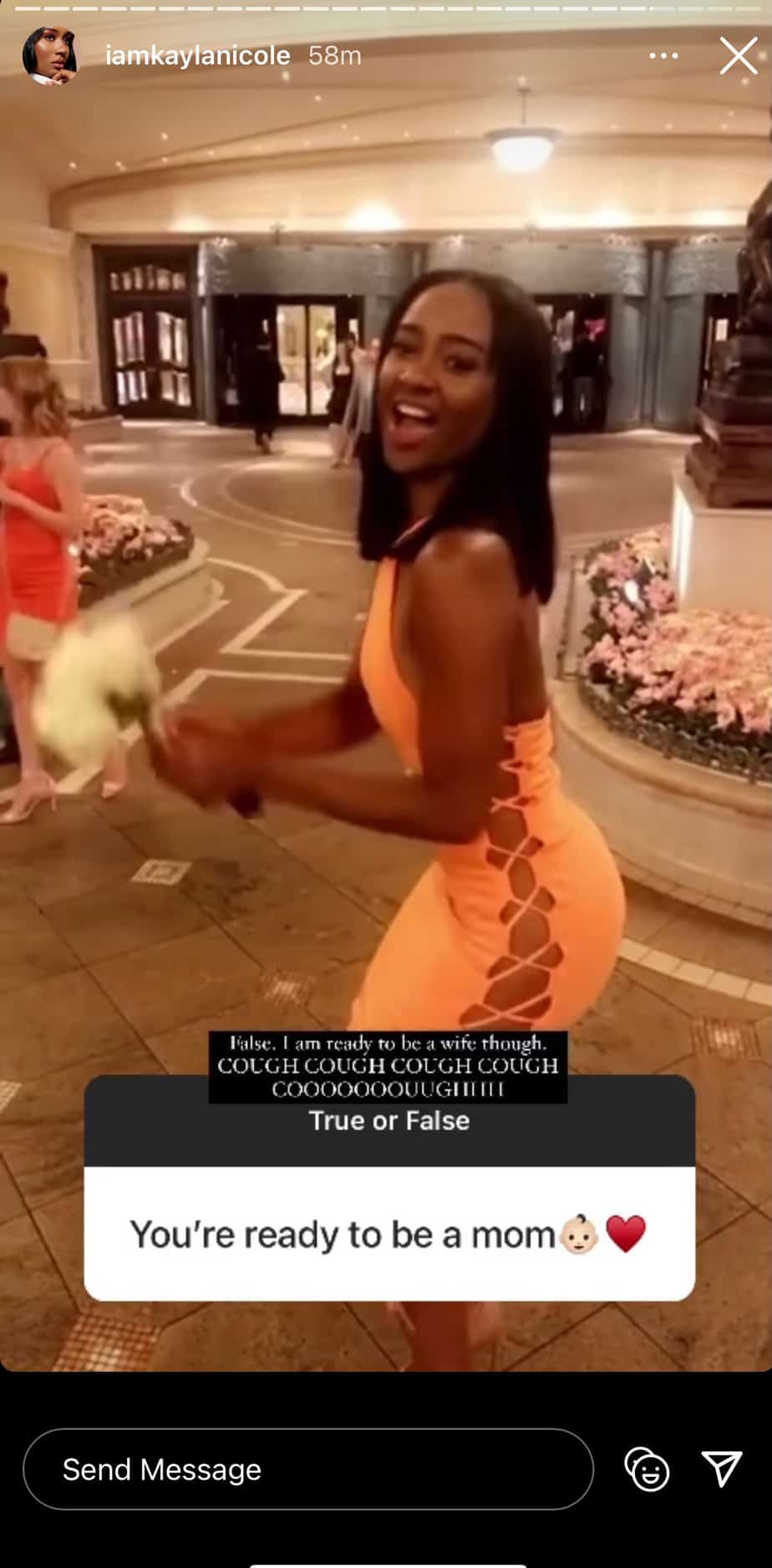 So she's not ready to be a Mom, but is definitely ready to be a wife.
Good to see she has things in the right order.
Hopefully for her sake Travis is getting the hint. Unfortunately Travis has other rings to worry about, like getting his 2nd with the Chiefs.
Check out more of Kelce's GF below:
---
Welcome to the game outside the game! Follow us on our Sideaction Twitter handle, Instagram, and Facebook for the latest on sports and pop culture news across the web!