The Los Angeles Rams are in need of something to jumpstart their offense again, and the answer may just be some Korean Pear Juice courtesy of potential new stadium drink Seoul Juice, whose founder Luis Manta recently visited the team's home turf at SoFi Stadium alongside friend / sports agent legend & investor, David Meltzer.
While 1800 Tequila's signature LA Rams' cocktail is the official drink of the team, they may just want to lay off the alcohol a bit and go for something more healthy like the three-ingredient juice that former College athlete Manta has created.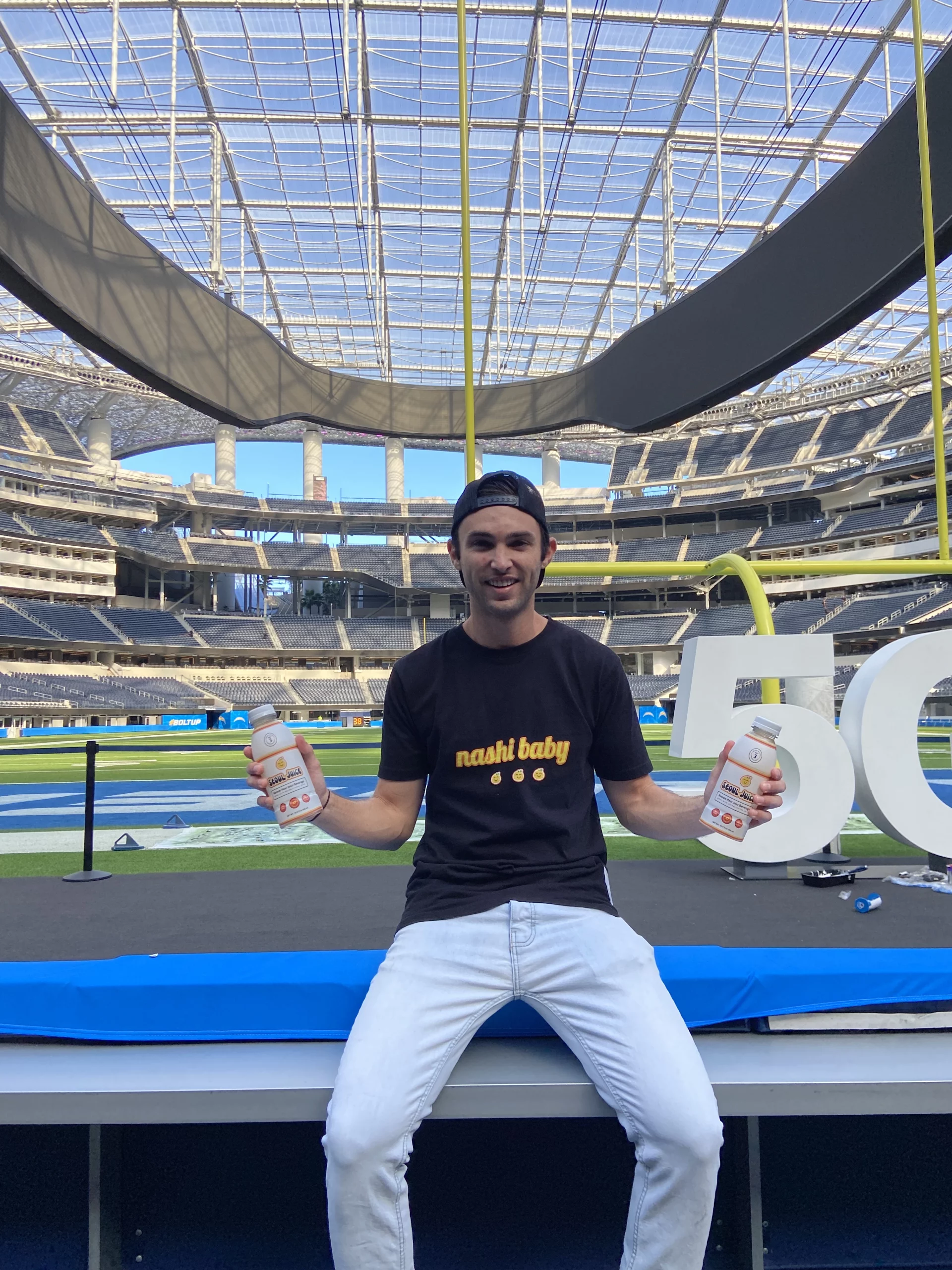 Rams quarterback Matthew Stafford is playing much worse than he was a year ago: He's averaging just 6.8 yards per pass after averaging 8.1 last year, he's throwing interceptions on 4 percent of his passes compared to 2.8 percent last year, his touchdowns have declined to 2.7 percent of his passes this year after 6.8 percent last year, and he's getting sacked twice as often, at 9.6 percent of his dropbacks after 4.8 percent last year.
The Rams' running game isn't helping: They rank 30th in the NFL in rushing yards, 29th in yards per carry and 28th in rushing first downs.
Let's see if the Pear Juice helps.
---
Welcome to the game outside the game! Follow us on our Sideaction Twitter handle, Instagram, and Facebook for the latest on sports and pop culture news across the web!