Per usual, there was a ton of conversation surrounding episodes 5 and 6 of ESPN's The Last Dance documentary featuring Michael Jordan and the Chicago Bulls dynasty of the 1990s. One scene that took social media by storm was the quarter-tossing prowess of a security guard named John Michael Wozniak.
Jordan and Wozniak wagered on who could toss a quarter closest to a wall in the United Center. Wozniak won the competition and then gave a signature Jordan shrug afterwards which set social media ablaze:
The real MVP#TheLastDance pic.twitter.com/cFzzdGOSYj

— The Ringer (@ringer) May 4, 2020
It turns out that this wasn't just any United Center security guard, but Michael Jordan's personal bodyguard. According to an interview with Complex back in 2016, Wozniak started with the Chicago Police department in 1970 and worked in the Narcotics division. A few years before this quarter-tossing scene, Wozniak was photographed in a rather famous photo. Before Game 5 of the 1992 NBA Finals, Jordan was seen exiting his Ferrari surrounded by five security guards which helped to heighten his already enormous star power: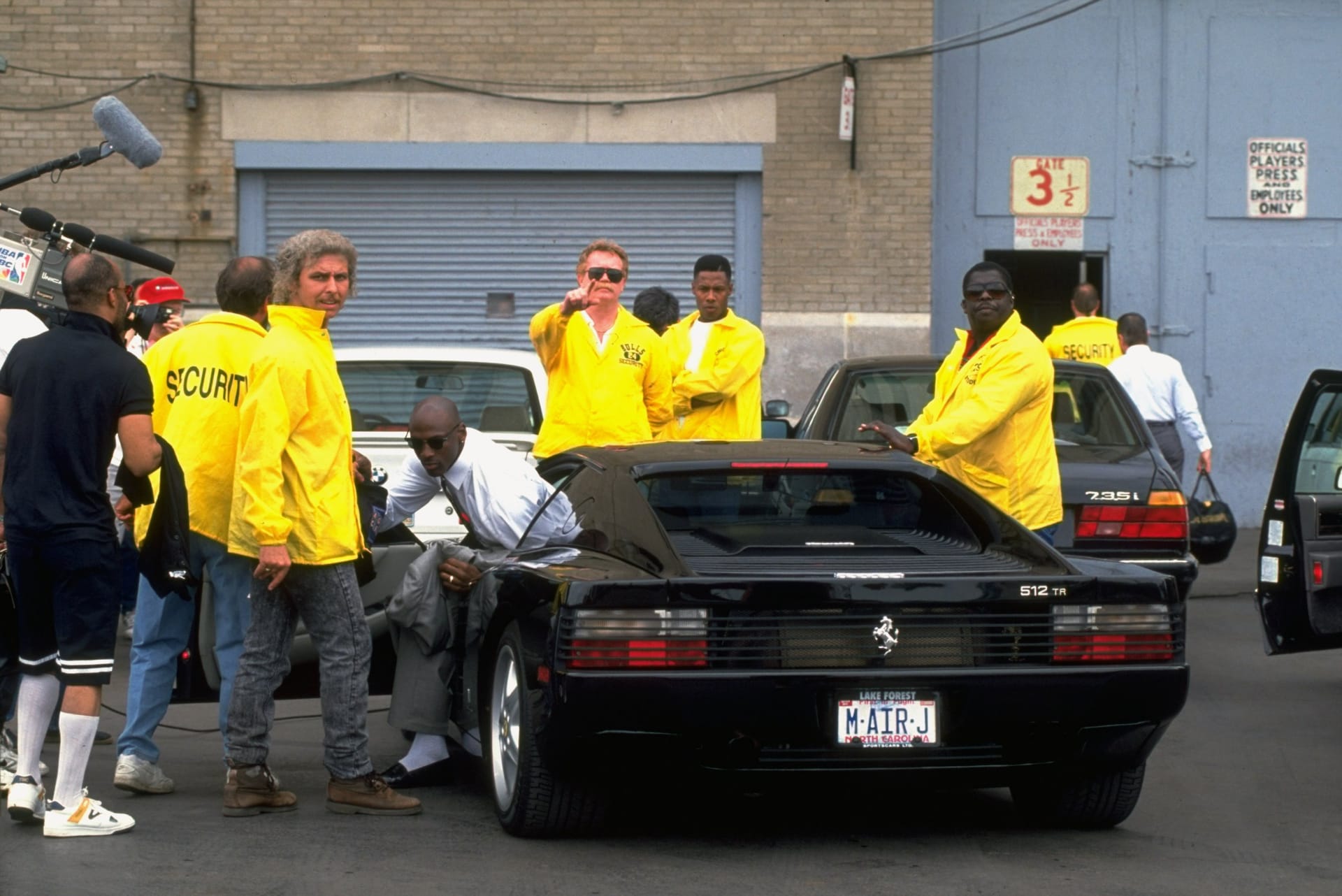 Wozniak was just part-time security at Chicago Stadium when this was taken, but him and two other officers became close with Jordan and they began serving Jordan and his entire family as personal security. As of the 2016 interview, Wozniak states that, "a tremendous bond was formed, and we took it seriously. I have a special relationship with Michael that I share to this day."
Sadly, Wozniak passed away at the age of 69 on January 18, 2020. Here's his obituary:
John Michael Wozniak, retired CPD and US Army Veteran, age 69, passed away while surrounded by family on January 18, 2020. Loving father of Nicholi (Anne), Rocky (fiancée Ashley), and Michael; Cherished papa of Roman, Lucas, and Natalie; Lifelong companion of Marilyn Wozniak; Dear brother of Marilyn (Larry), Gloria, and Dennis.
Wozniak presumably remained close with Jordan until the day he passed away. Reading about the bond they shared really makes you wish that Wozniak would've been able to see the 'Last Dance' documentary, but that's just the way 2020 has gone. RIP John.
---
Related