Drake buys a chain for Amari Bailey? Things are getting pretty serious for Drake and his girlfriend Johanna Leia. The God's Plan artist has been dating buxom model Johanna Leia, who just so happens to be the mother of high school basketball star Amari Bailey. And Drake's not just lavishing Johanna with gifts, he's been breaking off her teenage son Amari as well.
[SideAction-ad-group]
Check out the diamond "10" chain that Drake bought the basketball prospect.
See below:
That's a pretty nice gift from Drake.
His Mother also sports her own 10 necklace, but not quite as big: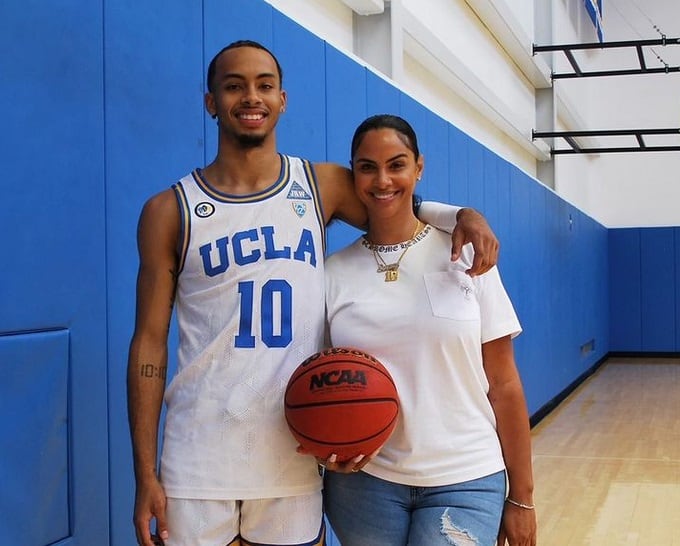 Drake seems like he'd be a great Step Father.
Check out more of Amari's Mom below:
---
Welcome to the game outside the game! Follow us on our Sideaction Twitter handle, Instagram, and Facebook for the latest on sports and pop culture news across the web!