Cam Newton's career is still very much up in the air, no one knows exactly where he'll land come next season. Will Cam be a starter? Or will Cam be okay sitting on the bench? One thing that is far more certain for Cam's future is his love life. Since splitting with his other baby mama Kia Proctor, Cam has been dating his new baby mama La Reina Shaw.
The two were finally spotted together for the first time ever.
Via The Blast:
"The NFL star's model GF posted the exclusive shot of them together on her Instagram story. The two were seen hanging out in the back of a car while getting ready to workout together.

She wrote a sarcastic caption about being tricked into a workout with Cam. She said, "HIIT CLASS?! I thought he said pour a glass."

Cam's relationship with La Reina Shaw caused a little bit of a stir last year. Before confirming his romance with the model, he announced he was splitting from his longtime girlfriend Kia Proctor. Cam and Kia share 5 kids and are battling it out over custody."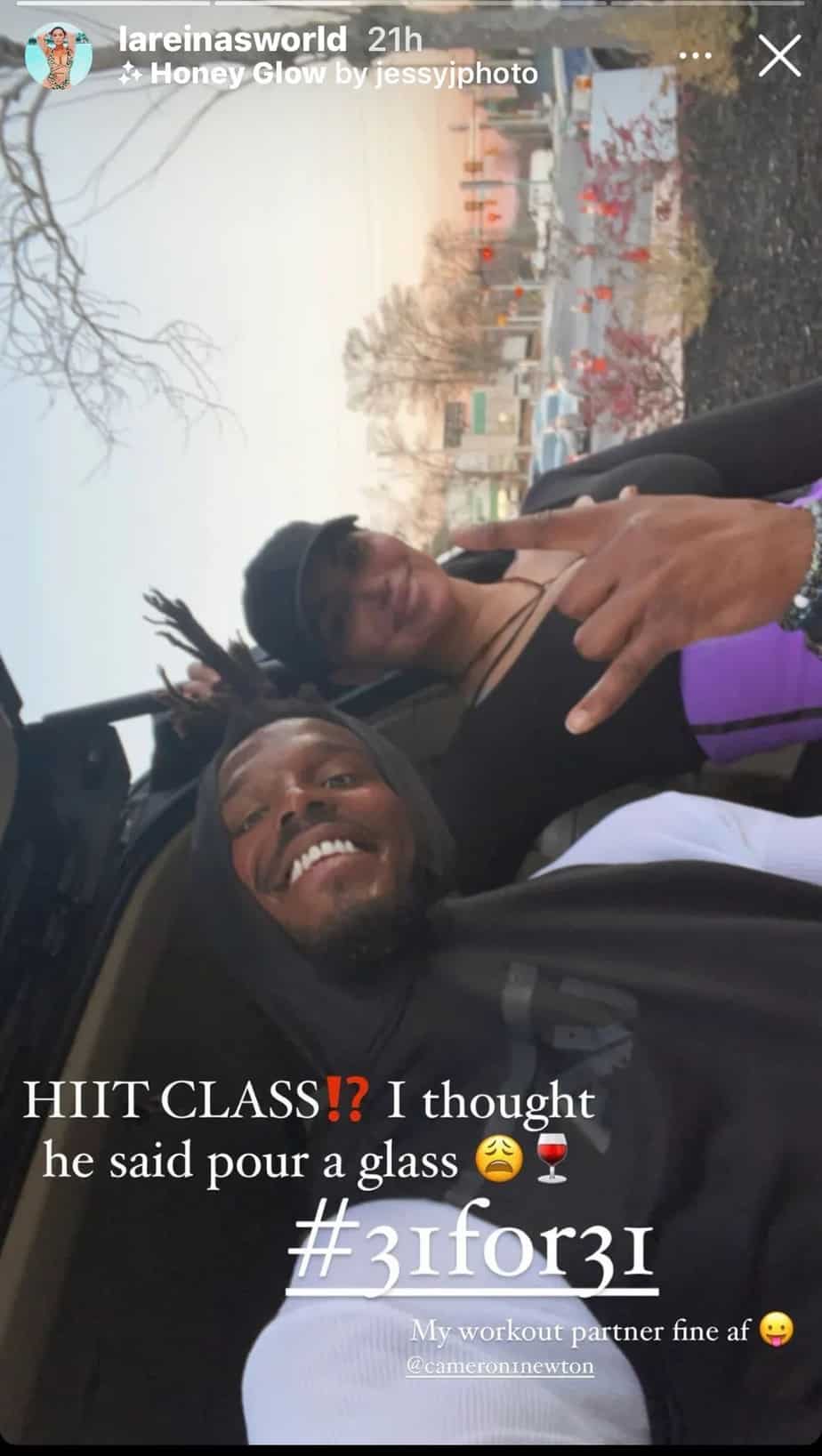 Cam looks like he doesn't have a care in the world.
For a guy who has accomplished as much as Cam has, the future will probably turn out pretty good no matter what happens with his football career.  Never underestimate the heart of a former MVP.
Check out more of Cam's baby mama/GF  below:
---
Welcome to the game outside the game! Follow us on our Sideaction Twitter handle, Instagram, and Facebook for the latest on sports and pop culture news across the web!