Hammerin Hank Aaron died last week, the Hall of Fame slugger was 86 years old. The Atlanta Braves said in a release that Aaron died peacefully in his sleep. Hank reportedly took the vaccine only a week before he passed away.  One person who believes he passed away as a result of the vaccine is Bradley Beal's wife Kamiah.
She took to Instagram and twitter to spout her theory.
Kamiah has made her feelings about the vaccine known:
Yalllll go right ahead and play around with that vaccine if you want to.

— Kamiah Adams-Beal (@KamiahAdams) January 23, 2021
Check out her screenshots below: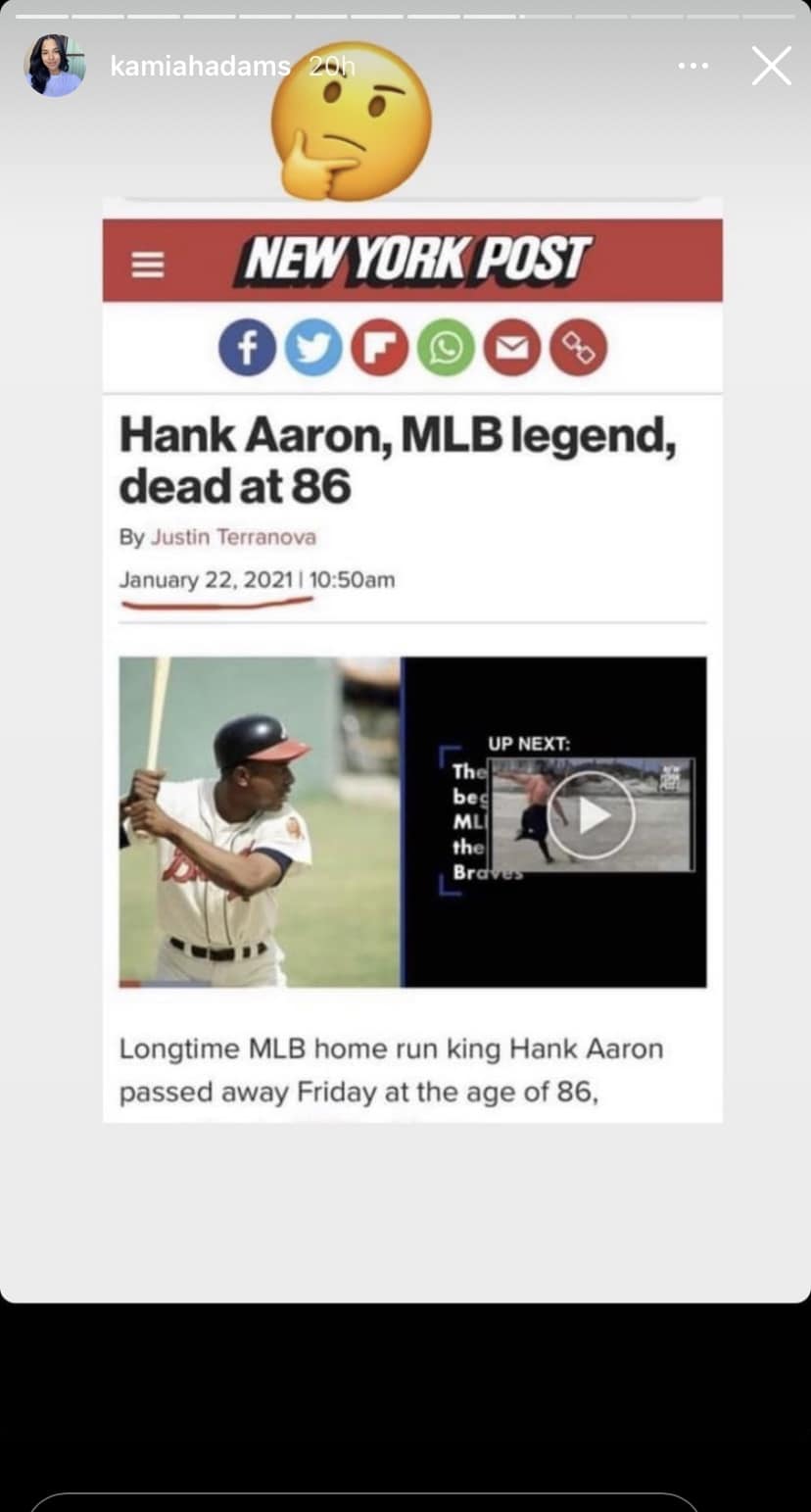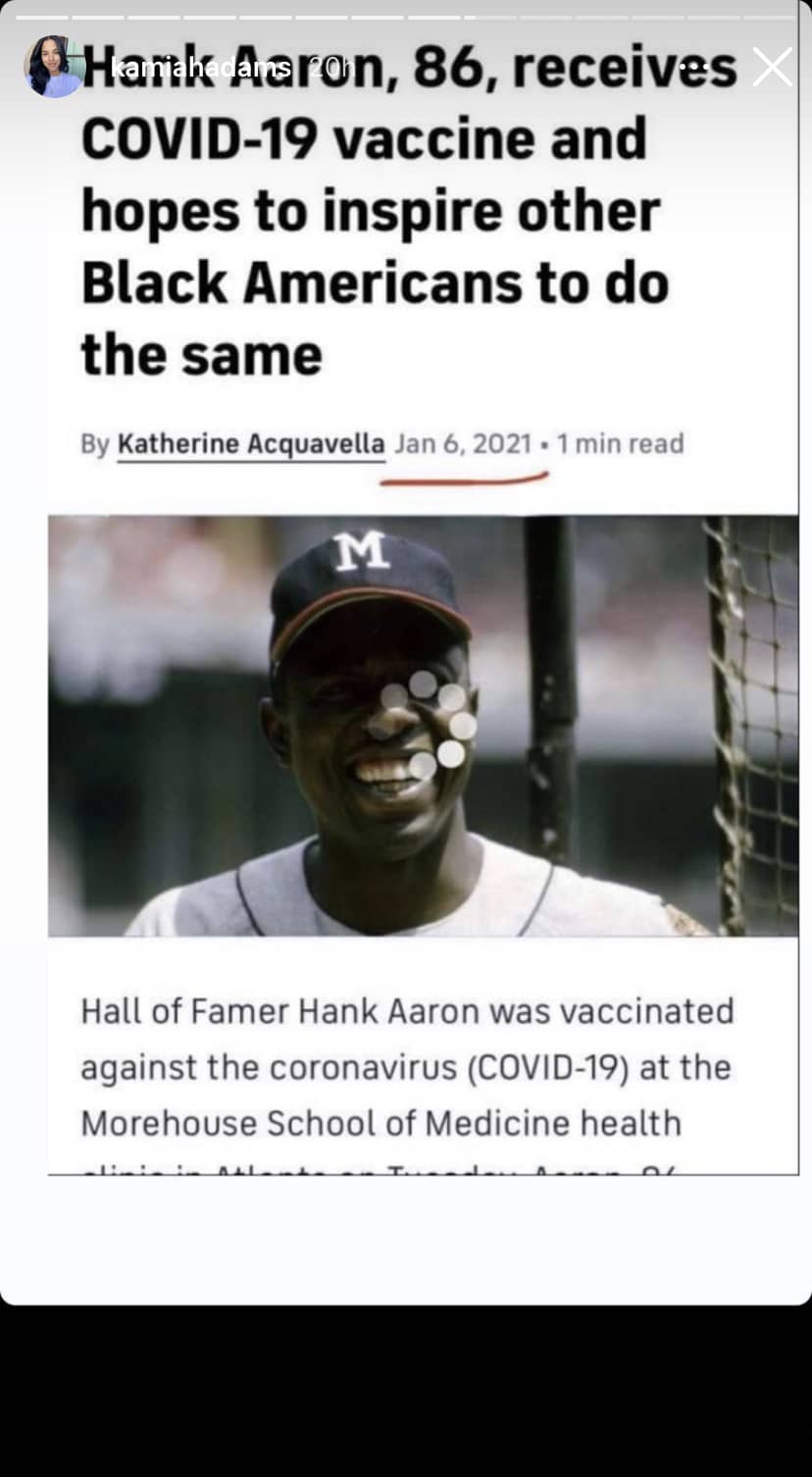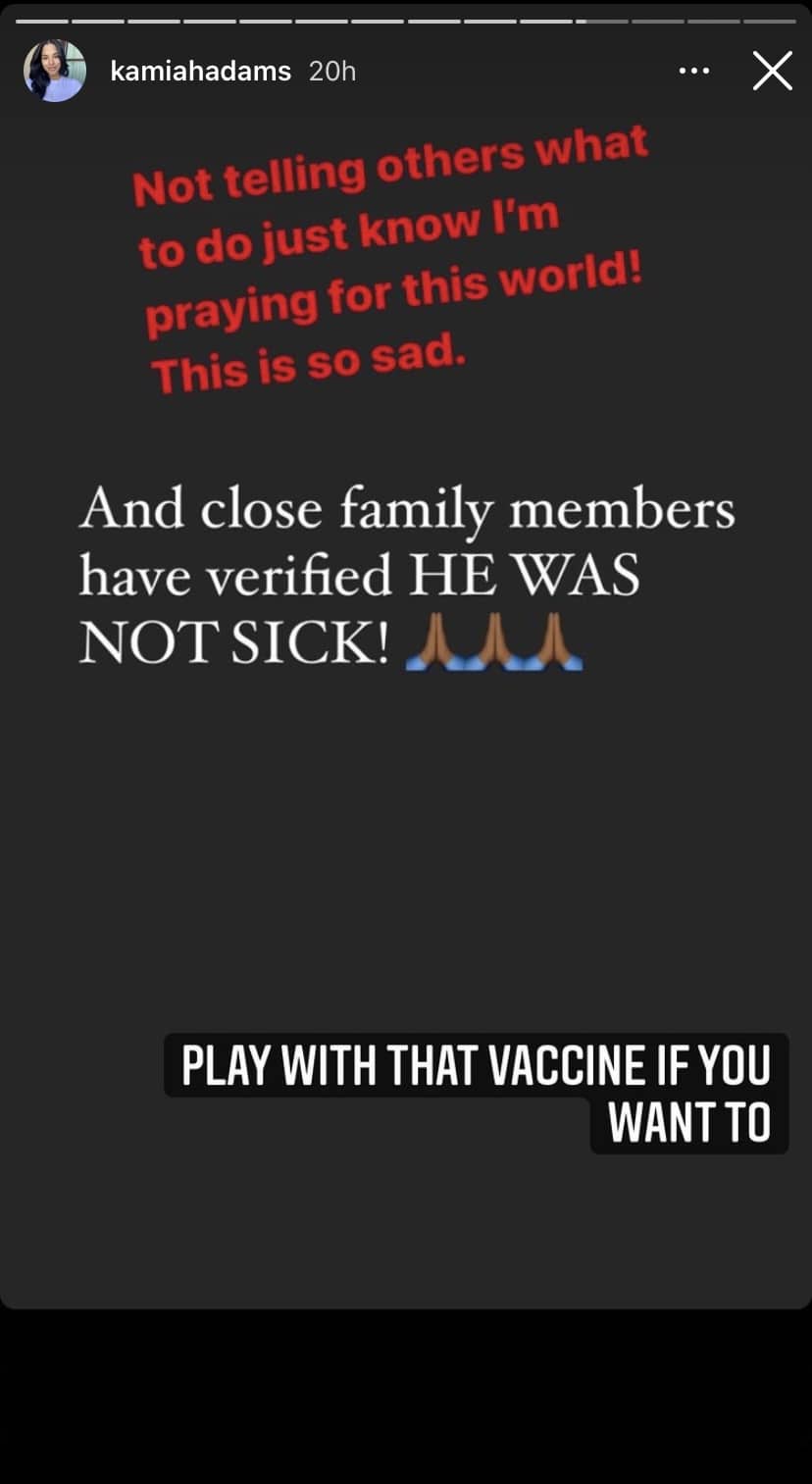 Not sure why every time someone passes it has to be related to COVID.  The man was 86 years old, his time was up.
There's zero evidence to suggest the vaccine caused his death.
This is exactly how Conspiracy theories start.
Check out more of Beal's wife below:
---
Welcome to the game outside the game! Follow us on our Sideaction Twitter handle, Instagram, and Facebook for the latest on sports and pop culture news across the web!