Lubbock Online – Ask [Johnny] Manziel where he considers his football career at this point, and you get a refreshingly candid answer.
"In the past, probably, is the way I'd characterize it," Manziel said, leaning forward and without a moment's hesitation. "I've finally got to a point where I'm trying to achieve happiness in life, not happiness on the football field.
"I know a lot of people probably want me to come back and play and give it another chance, but I don't know, as far as being a person and figuring out life as a young adult — trying to make it and figure it out — if I've ever been in a better place than I'm in right now. I can honestly say I'm happy and I'm doing the right things to try and put a smile on my face every day, and that means more to me than going out and grinding on a football field."
Johnny Manziel hasn't seen a professional football field in the last two years. And it seems like he's pinponted some of the reasons he never broke out in any of his pro stints:
"During that time when I got drafted, I didn't put in the time that I needed to be a great player and I don't think my heart was in it," Manziel said. "And I think when I went back to Canada, it was the same way. I truly believed and truly thought it was what I wanted to do, and my heart wasn't in it, and it worked out the way it did."
"I think it's just, the work you put in when you have the free hours and when you do things on your own, that matches up accordingly with what happens on the field. And when you get to thinking that you're too good or you're better than the game, it'll humble you. And that's what happened. I got humbled. Thank God I did get a chance to be humbled, because when you think you're at the top of the world, it's a dangerous place."
Manziel says a lot more in the interview about where his head is at. He indicates that, no matter how football worked out for him, he bettered his family's lives with the opportunity and he'll forever be a college football legend. He also tells Lubbock Online that he's "very content being chill" but that he won't rule out finding something else that makes him happy to work on in the future. It seems all positive for Johnny Manziel the human being after a few years there where he seemed like he could have the worst possible outcomes of a child star.
I'll always have a soft spot for Johnny Manziel, the Texas A&M gunslinger. And I'll also always wonder if there's a world where, even if he wasn't a perennial top quarterback, that he could have at least had his Jeremy Lin-style Linsanity moment where he gets on a heater and the world takes notice.
But I'll never question a dude putting his happiness first and foremost. Much like the gambler mindset that Johnny Manziel's on-field play evoked, you've got to know when to hold 'em and know when to fold 'em. With no minor league football around any more and a cushy life as a local legend in Lubbock, Johnny Manziel may have found his place in the world. When you take the football away from Johnny Football, all that's left is Johnny. And that's whom Manziel has to be happiest with at the end of the day.
That said, hopefully the Money Phone still comes out during particularly good golf rounds these days: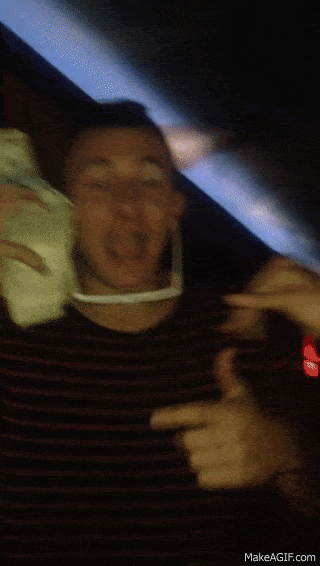 ---
Follow us on all of our social channels! Check out our Twitter, Facebook, Instagram and YouTube for more great Awesemo content.