49ers coach Katie Sowers' sister is calling out the 49ers over a lack of respect for her sister.
A plane seat is apparently everything when it comes to gauging equality on a coaching staff.
Katie's twin sister, Liz, spoke out on Instagram regarding the alleged inequitable treatment of Katie as an employee.
See below: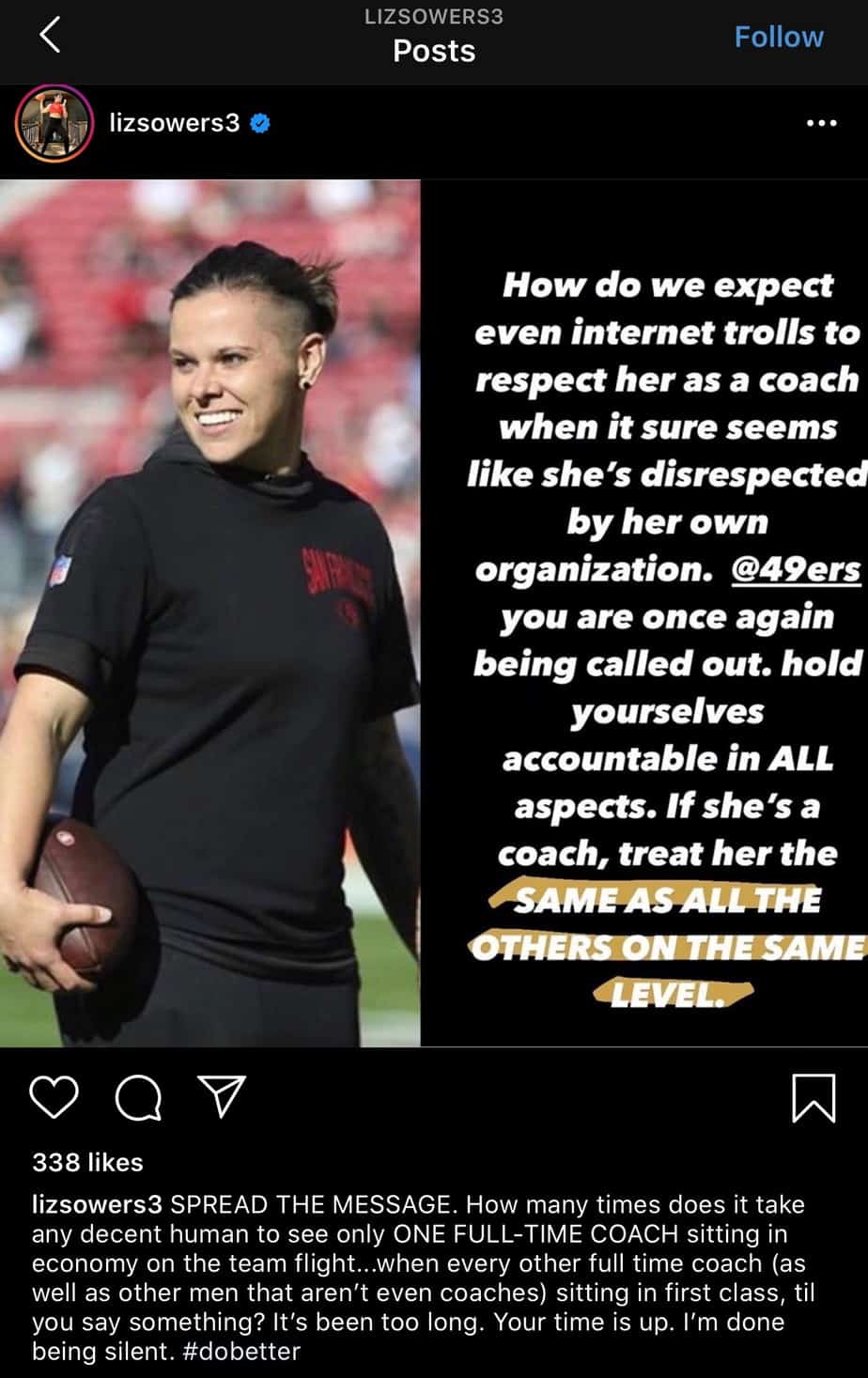 According to Liz's post, Sowers was seated in economy on the 49ers' chartered flight back to California following the team's win over the Giants in New York, while everyone else on the coaching staff was seated in first class.
---
Related
---
Katie Sowers' sister deleted her post shortly after.
She later posted a cryptic quote:
---
Related NFL DFS Content
---
Not sure Katie Sowers' sister is going to make things any easier for her. The last thing she needs is her sister going on Social Media complaining about a plane seat.
It's hard enough for a woman coach in the NFL.
---
Welcome to the game outside the game! Follow us on our Sideaction Twitter handle, Instagram, and Facebook for the latest on sports & pop culture news across the web!