It was the injury heard round the world. Cowboys superstar Dak  Prescott dislocated and fractured his ankle during Sunday's game against the New York Giants, ending his mission to lead the 2020 Cowboys to the playoffs. Since then the entire football world has rallied around Prescott. Current players, former players, fans, and even his neighbors have sent him well wishes.
But of course, the dark web has a cast of trolls and haters that actually had the gall to make fun of Dak's injury. These are the kind of people that love to hate on everything online. One beautiful Instagram model, Niece Waidhofer, had enough of the Dak hate, and decided to post a message to her 2.2 million followers.
Check out her post below:
https://www.instagram.com/p/CGORgGBhINU/
I reached out to Niece to get a little more insight on her post. She had this to say: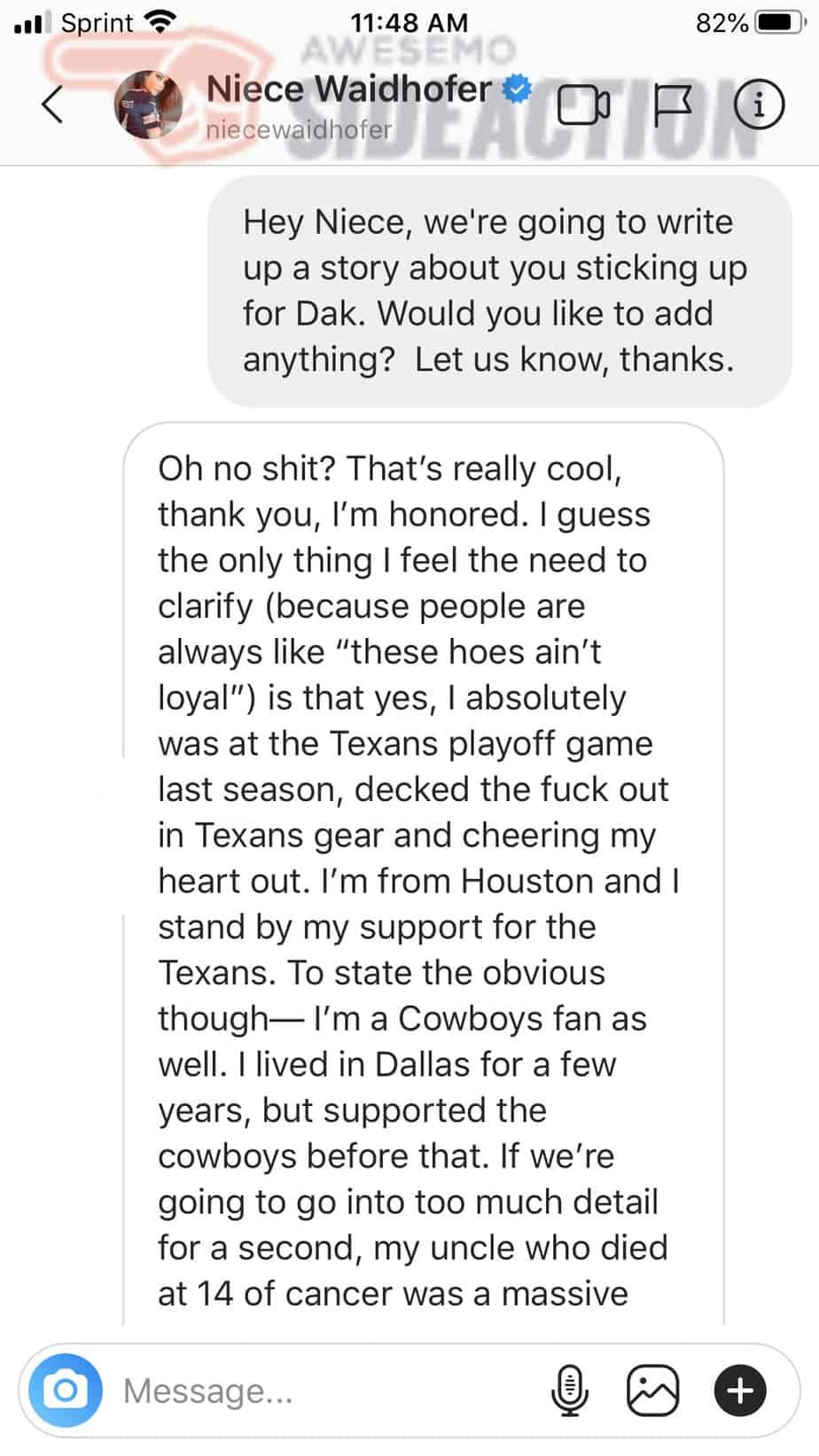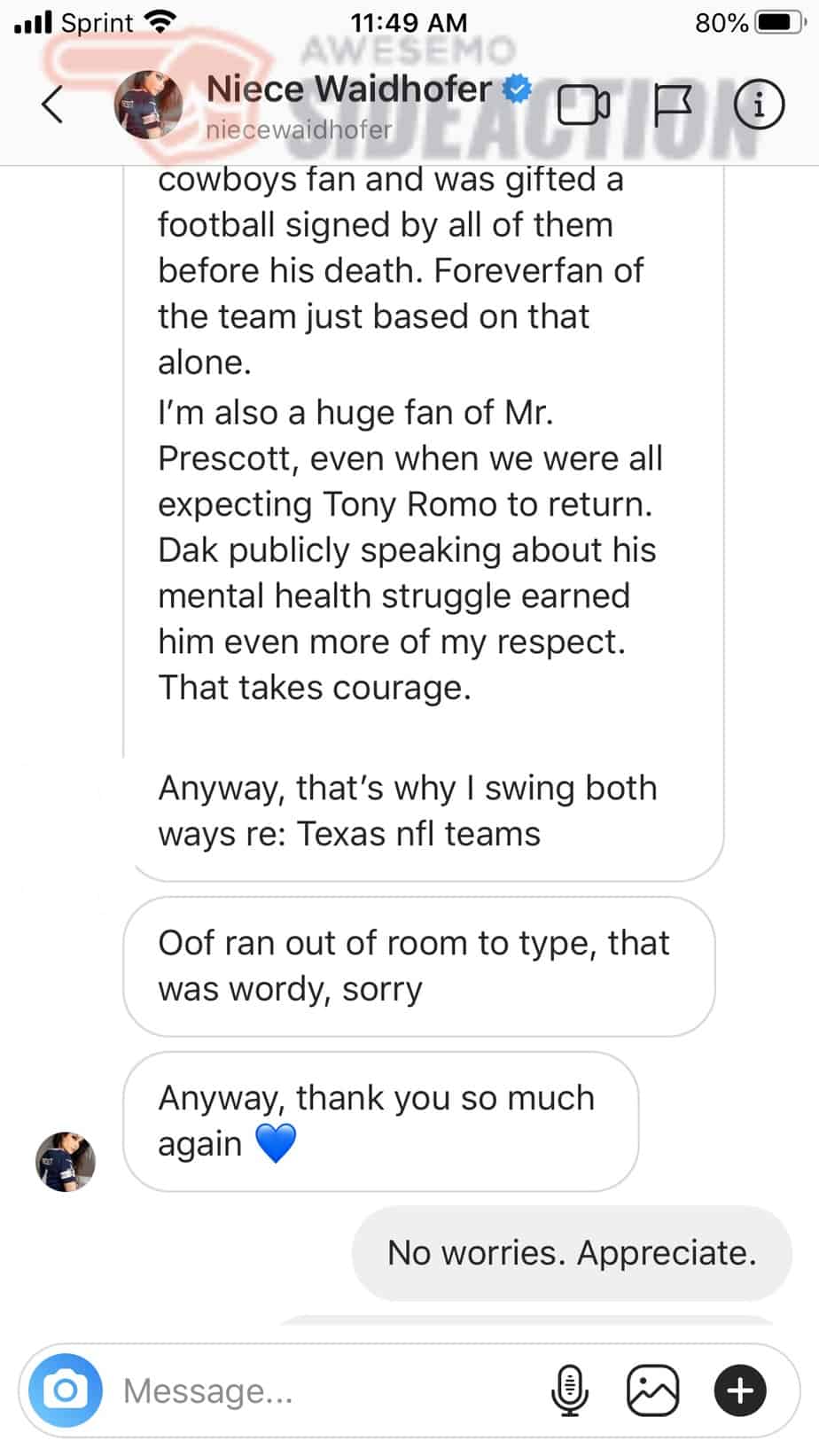 ---
Related
---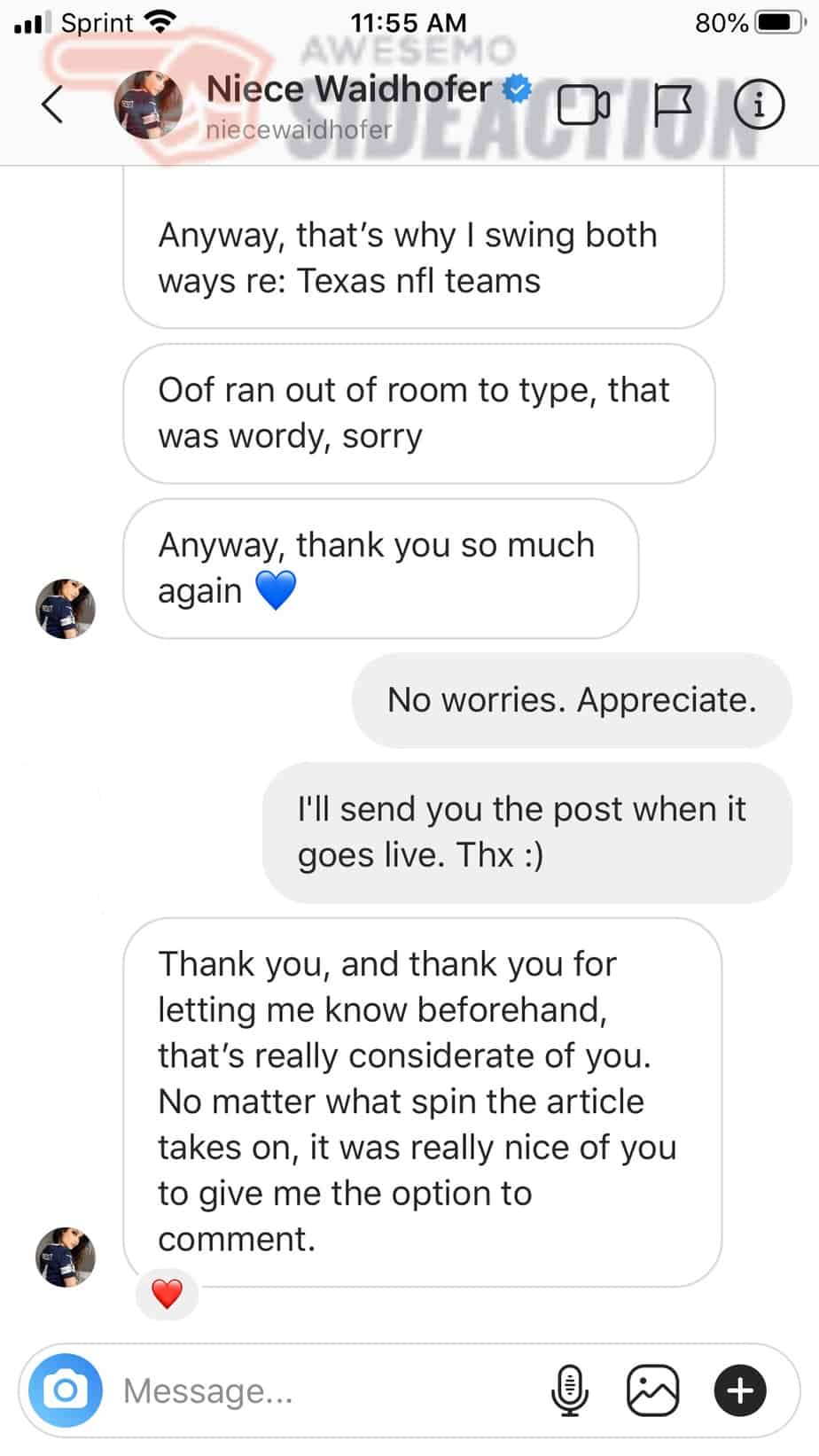 Niece sounds like a great sports fan, but more importantly, a great person. Dak definitely deserves more fans like her.
Check out more of the very beautiful Niece below:
https://www.instagram.com/p/CGJJR_dBFyd/
https://www.instagram.com/p/CGGEy_ChgJk/
---
Welcome to the game outside the game! Follow us on our Sideaction Twitter handle, Instagram, and Facebook for the latest on sports and pop culture news across the web!