The Super Bowl brings together each year people in all walks of life, which makes Super Bowl week much more than just about the game. From parties, to charity events and more, Tampa, Florida was the place to be earlier this month!
One such person fully felt the love during the week: Author A. Ruth Proctor who was placed into foster care at the tender age of six, and then went through a series of devastating events, including molestation, domestic violence, and infidelity. Today though, she has survived and turned her journey into a toolkit for other women and her book "I SURVIVED; YOU CAN TOO" has quickly become a best-seller across the United States.
During the Super Bowl, sports legends such as Andre Reed, Tracy McGrady alongside music's biggest names like Rick Ross and Jack Harlow gave their support to Ms. Proctor, and we also got to sit down with her for an exclusive Q&A about her first Super Bowl experience…
1. You just launched your book during the Super Bowl in Tampa… how did it go?
The book signing in Tampa, Florida was awesome. Some of my college classmates came out to support and that was awesome. They bought books and merchandise along with others just walking by. I enjoyed the warm weather and enjoyed selling my book on Saint Petersburg Pier as well. Networking and collaborations continue to pour in. I met some great people and entrepreneurs while there that now want to collaborate in the future.
2. Tracy McGrady, Andre Reed and other sports legends seem to be big fans of yours. How was hanging out with all of them?
It was amazing hanging out with Tracy McGrady and Andre Reed. They are legends and were down to earth and mad cool to chill with. I feed off of positive energy and they both welcomed me like they knew me for years. I appreciate authentic people and enjoy meeting likeminded individuals. We all have survived something in our lifetime and I plan to bridge that gap.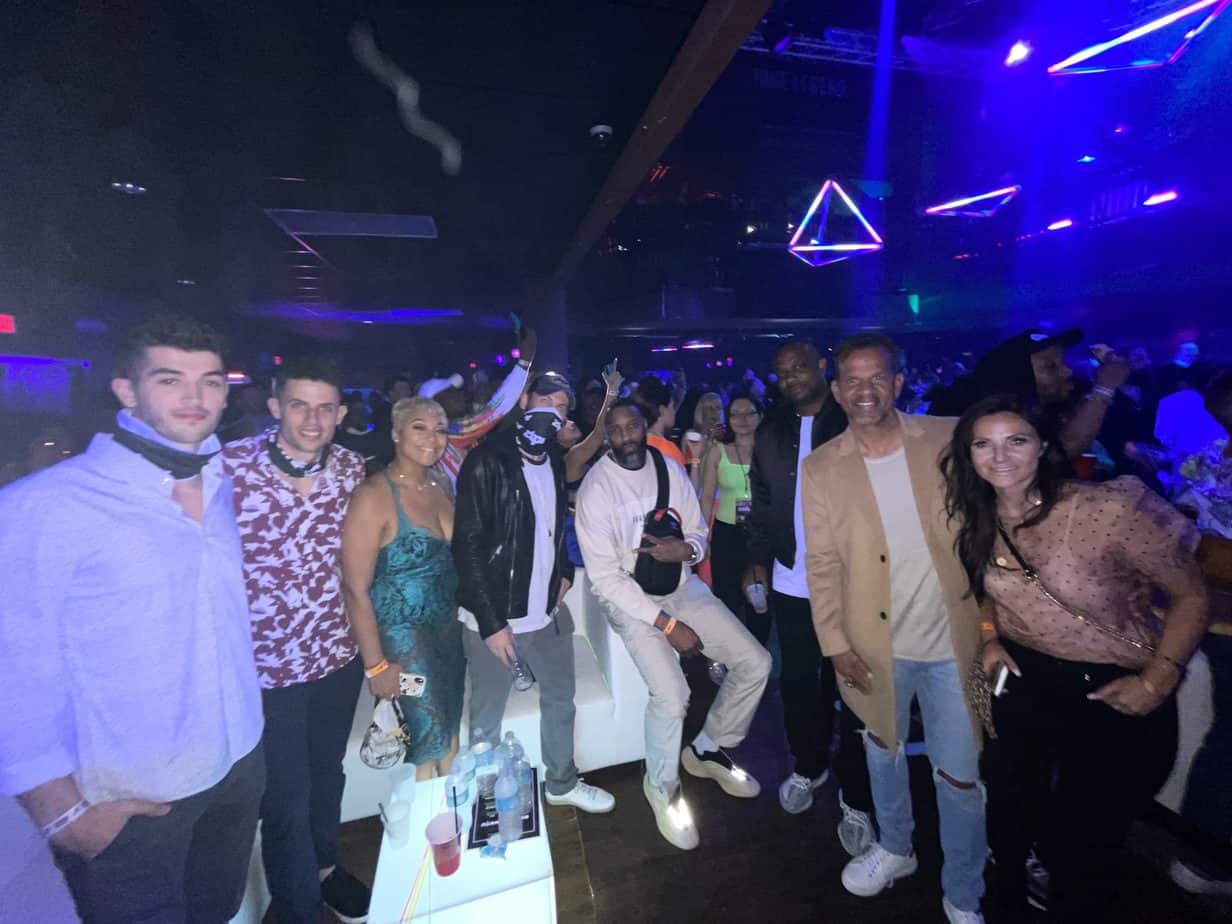 3. What about your book and journey do you feel resonates with everyone?
My prayer is that my story will touch the hearts of anyone burying their pain. Hopefully, we all can transfer that negative energy into something positive. Choose Love over Hate! My hope is that my story will help others learn to cope and deal with their trauma. No matter what the trauma is, we all have survived something. I hope reader's see even though I felt like my world was ending- I refused to give up and pushed forward. I pray readers will feel enlightened and empowered knowing that they too are not alone. Fight like you are about to die, your life depends on it. Fight no matter what life throws at you! You were put on this earth for a purpose and there's no one like you! You are one of a kind and God loves you. You only have one life- Make it worth it -with no regrets. I Survived; You Can Too is all about coping and surviving trauma and still rising from the ashes. Knowing your worth and to never give up.
4. What sports are you into / what teams are you a fan of?
I Love volleyball; basketball from time to time. I am a fan of my home team The Charlotte Hornets and my second home The Atlanta Hawks
5. What is your advice to anyone else wanting to write a book?
Advice, I would give anyone wanting to write is to start. Start writing, journaling, and voice memo whatever it takes to start. Self-publishing was hard work, at times I wanted to give up and table it but I pushed past my fears; 2020 was my year. I went from writing my book out on paper then typing it out on the computer to printing and editing. Then I went through edits with my editor and then a proofreading process. I'm still fine tuning things, I notice each time I read it but all in all I'm happy with the finished product. This has been a learning lesson for me. I will be prepared this next go around; educating yourself on the process is key.
6. Which athlete would be your ideal reader?
My ideal reader is any athlete that is struggling through life, misguided and abandoned with little to no support. The athlete that's an entrepreneur or the single parent that needs guidance. My book is for everyone. No matter if you've encountered my same struggles its something that will resonate with everyone in my self published book "I Survived; You Can Too.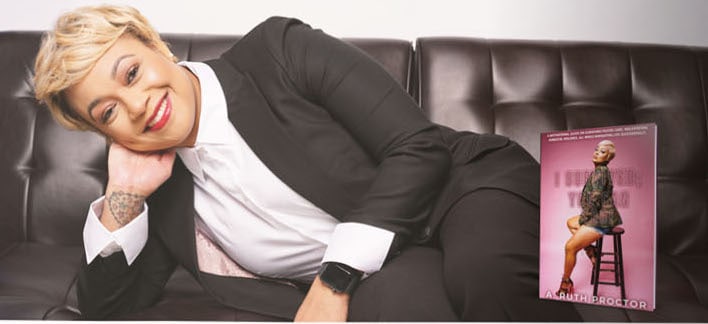 7. How would you sum up your Super Bowl week and experience?
Gratifying, The feeling you get when you are excited and relaxed at the same time. I thrive in positive environments and the Super Bowl was very fun and encouraging. I came back home ready to hit the ground running. Would definitely like to attend the Super Bowl moving forward.
---
Welcome to the game outside the game! Follow us on our Sideaction Twitter handle, Instagram, and Facebook for the latest on sports and pop culture news across the web!