Scottie Pippen Jr. has a lot to live up to.  He has the exact same name as his legendary father, which is hard enough. But also take into account his mother is 46 years old, and still dating NBA ballers. And young ones too. We broke the news yesterday, Larsa was spotted with Minnesota Timberwolves guard Malik Beasley.
See the pics below: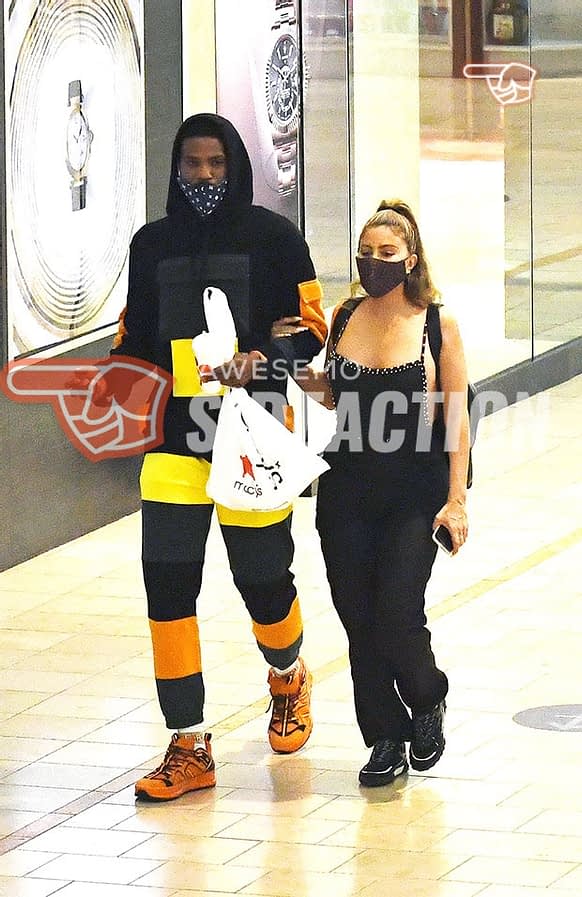 ---
More From Sideaction: 
---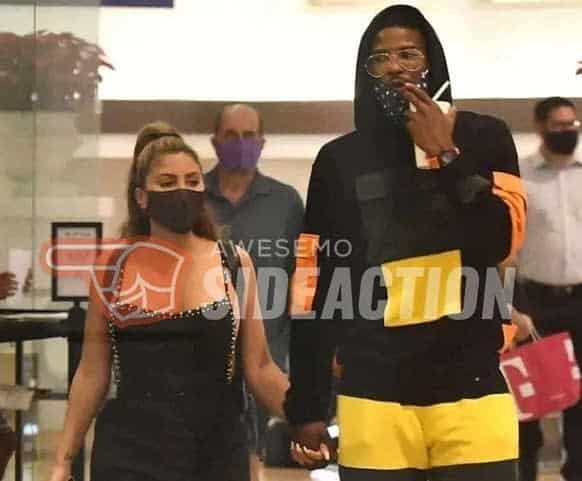 Some big NBA accounts have begun posting the pics today:
Larsa Pippen, 46 was spotted holding hands with Malik Beasley, 24. (via @SideActionHQ) pic.twitter.com/0Xdb68sfSJ

— Legion Hoops (@LegionHoops) December 1, 2020
Malik Beasley (24) seen with Larsa Pippen (46)

(Via @SideActionHQ ) pic.twitter.com/MdBazFqaJQ

— NBA Retweet (@RTNBA) December 1, 2020
The tweets have resulted in Larsa trending, which has also led to an onslaught of well wishes for Scottie Jr. He's been keeping tabs on all the tweets, and is even liking a bunch of them.
See below:
https://twitter.com/BayouBun/status/1333880303534870530
This is the downside to being the child of a very famous couple. Larsa needs to realize her quest to be a Kardashian has side effects.
Scottie Jr. will bounce back.
Check out more of the craziness below:
Live view of Scottie Pippen Jr at home during Winter Break
pic.twitter.com/m1v3KCbPT5

— 🧜🏽‍♂️ (@Rios___) December 1, 2020
https://twitter.com/iam_johnw/status/1333878360649457666
https://twitter.com/OF_tillwe_OD/status/1333884654940794891
*Scottie Pippen Jr. shows up to his first NBA training camp*

The rest of the locker room: pic.twitter.com/EzYVFmiZw1

— Steez Lo Green (@___Prime) December 1, 2020
This has to be Scottie Pippen Jr. every time he comes on Twitter. pic.twitter.com/1eLfK671Z0

— Colb (@___Colb___) December 1, 2020
https://twitter.com/dantegoldz1/status/1333883330459267072
NBA players after smashing Larsa Pippen https://t.co/shhn3QwISc

— Ahmed🇸🇴/Not A Lakers Fan (@big_business_) December 1, 2020
The marriage counselor to Scottie every week
https://t.co/RikVFf1BcH

— Jovicron (@JeauxVaughn) December 1, 2020
---
Welcome to the game outside the game! Follow us on our Sideaction Twitter handle, Instagram, and Facebook for the latest on sports and pop culture news across the web!