Kliff Kingsbury is living the good life.
Not only is he regarded as one of the best looking coaches in the NFL (Aaron Rodgers may beg to differ), he's also leading his team to the best record in the NFL.
Plus to make everyone even more jealous of Kliff,  he has a very attractive girlfriend. We reported on Kliff's girlfriend yesterday,  she's been living with Kliff at his Paradise Valley compound.
Kliff Kingsbury Back with Girlfriend Veronica Bielik, She's Posting From His Bedroom https://t.co/9b00q2RQI1

— SideAction (@SideActionHQ) December 3, 2021
The New York Post also caught wind of our story on Kliff Kingsbury's girlfriend.
Kliff Kingsbury linked to model as Oklahoma rumors swirl https://t.co/bJx2JCPTRd pic.twitter.com/Bt0tyzds6t

— New York Post (@nypost) December 3, 2021
Now we're learning a little more about Kliff's situation with his girlfriend. For one, Kliff's girlfriend Veronica has an OnlyFans type subscription site.
Per our Exclusive Source:
"Kliff shipped her off to Hawaii for a bit but she'll be back. The interesting thing is her Only Fans type site. She had it when they got together last year, so he knows about it, and there has always been a link to it in her bio on Instagram. However after your report, that link is now gone. Is he embarrassed that his GF has her own Only Fans type site? It is still up by the way. veronica-bielik.com. For $9.95 a month you can see what Kliff sees."
Here's a screenshot from her subscription page: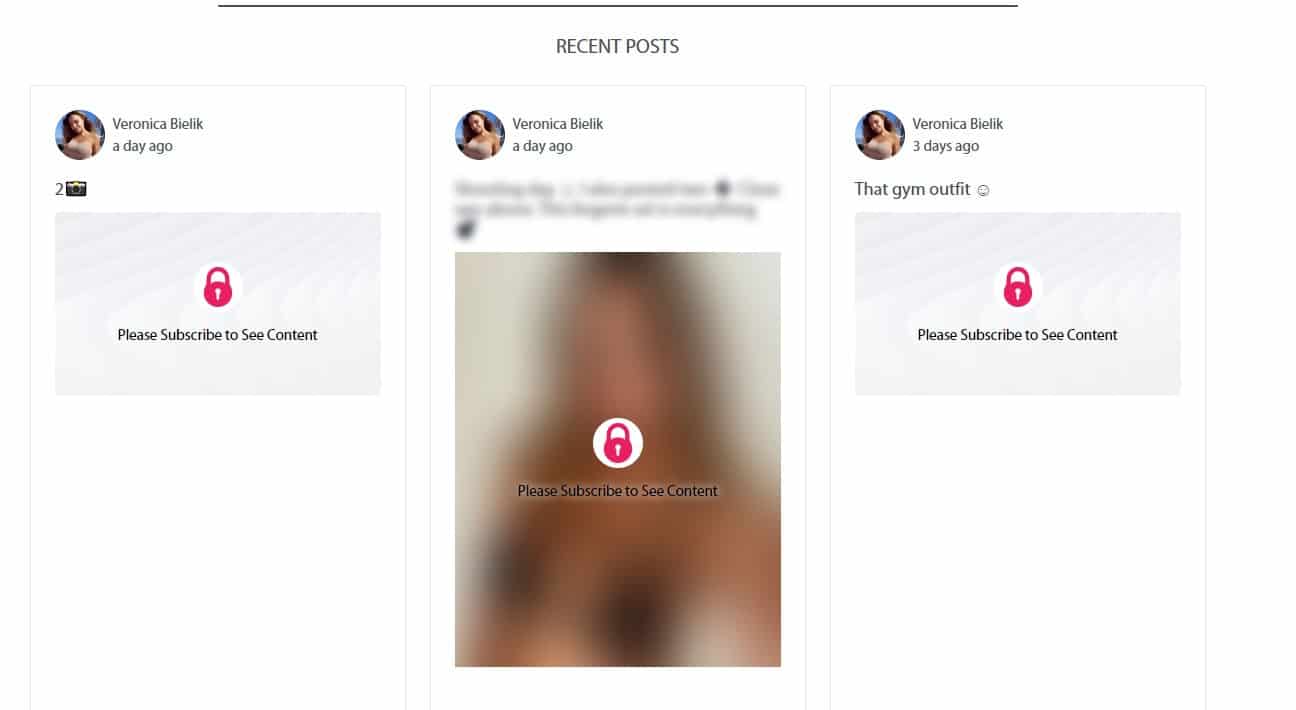 This new girlfriend could  very well earn Kliff Coach of the Year honors.
Watch out Belichick.
Check out more of  Kliff Kingsbury's girlfriend below:
https://www.instagram.com/p/CVPw_imrTOM/
---
Welcome to the game outside the game! Follow us on our Sideaction Twitter handle, Instagram, and Facebook for the latest on sports and pop culture news across the web!