Former NBA superstar Kevin Garnett, who was recently trying to purchase the Minnesota Timberwolves with a group of investors, will not be involved in the team's ownership acquisition moving forward. In KG's Instagram story on Thursday, he wrote that he "got the news that the process in trying to acquire the Timberwolves was over" for him and his group.
He took to IG to vent: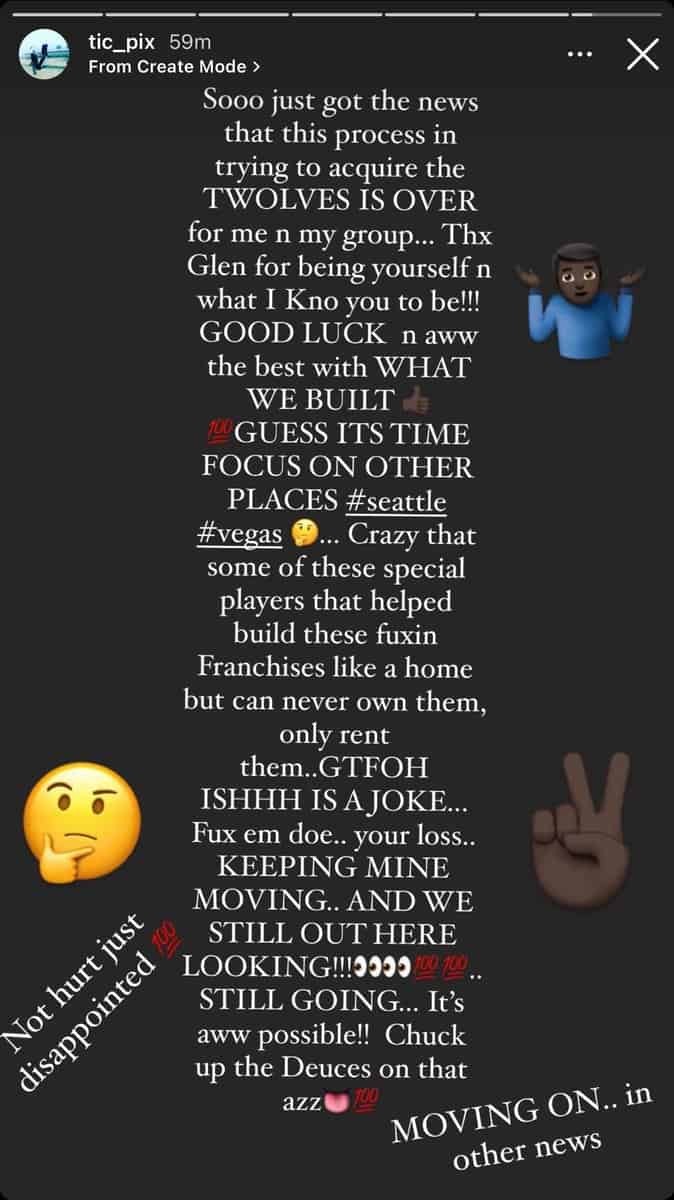 KG then later took to IG to thank all his supporters: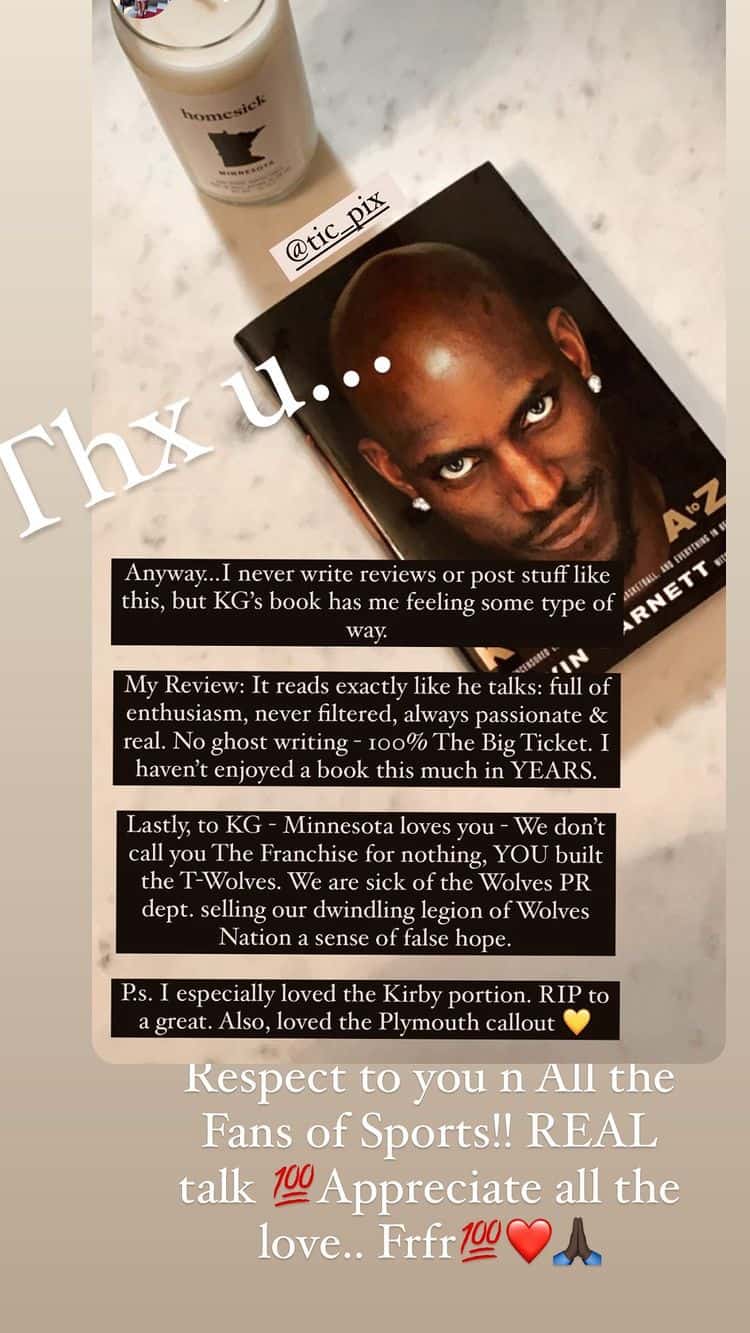 The 15-time NBA All-Star did not  go into details on why his group was no longer a part of the bidding process to purchase the Timberwolves.
According to the Star Tribune, a potential buyer has not yet emerged to take control of the franchise from Glen Taylor.
Kevin Garnett announced on Thursday that his bid to purchase the @Timberwolves with a group of investors, is over. @ChristopherHine has the story:https://t.co/gSn2xjbME8

— Star Tribune Sports (@StribSports) March 4, 2021
The NBA missed out on a real good opportunity here.
---
Welcome to the game outside the game! Follow us on our Sideaction Twitter handle, Instagram, and Facebook for the latest on sports and pop culture news across the web!