Katherine Webb-McCarron is once again defending Brent Musburger.
Following the viral incident back in the day, Katherine Webb gave Brent her blessing after the legendary broadcaster commented on her looks during a National Championship game. It went very viral.
Watch the viral incident below:
The wife of NFL QB AJ McCarron, Katherine did a Q&A last week on Instagram and was asked if she had ever actually gotten the chance to meet Brent Musburger. She has not, but she once again admonished him for all his sins. However the two have exchanged pleasantries through several interviews throughout the years.
Webb-McCarron defended Musburger on IG:
"I haven't but we have exchanged friendly statements thru separate interviews. Listen leave that man alone he didn't do nuthin wrong LOL."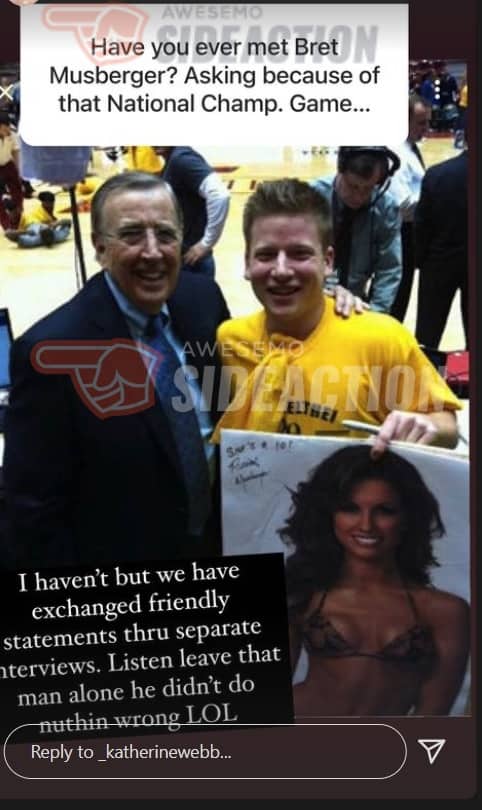 Musburger helped blow her up, so how mad can she really be at Brent.  Sure it was a little pervy but hey, Brent loves the ladies.
He was dead on, she's something to look at.
Check out more of Katherine Webb below:
https://www.instagram.com/p/CTAXWjhLpyr/
---
Welcome to the game outside the game! Follow us on our Sideaction Twitter handle, Instagram, and Facebook for the latest on sports and pop culture news across the web!