"Good Morning America" co-anchor and former NFL star Michael Strahan will fly to space on Blue Origin's next space flight.
The Dec. 9 mission will be the third human flight this year and marks the first with a full astronaut manifest of six crew members in the capsule, according to Blue Origin.
When he was invited by Blue Origin to be a crew member, Strahan said he said yes "without hesitation."
"I want to go to space," he said. "I think being there at the first launch, it really was mind-blowing."
I am going to space! 👩🏾‍🚀Excited to be flying on @blueorigin's #NewShepard rocket on December 9th. 🚀

🎥 @GMA @SMAC pic.twitter.com/IdclCqbNdD

— Michael Strahan (@michaelstrahan) November 23, 2021
"I believe that this is the way of being innovative, creative, pioneers in aviation, now space travel," said Strahan. "And it's going to take a while but I do believe that it will bring a lot of technological breakthroughs and also innovations to us here on Earth, and I just want to be a part of it."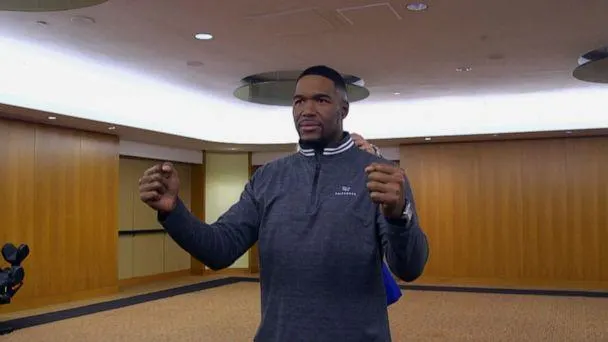 Strahan began preparing for the flight just over two weeks ago, when he was measured for his flight suit and tested out a flight seat.
"To see the excitement to do this, to come together, you really feel like you're part of a great team," said Strahan.
As a crew member Strahan will receive a stipend but he'll donate it to The Boys & Girls Club.
Congrats to Strahan on his forthcoming space adventure.
---
Welcome to the game outside the game! Follow us on our Sideaction Twitter handle, Instagram, and Facebook for the latest on sports and pop culture news across the web!