Justin Herbert was a ton of fun to watch in his second NFL season.
The crazy strong arm made an appearance in just about every single game, and he did it with a questionable offensive line.
Sure he made some mistakes here and there, which we see from all young quarterbacks, but the Chargers have a real one in Herbert. Now that his offseason has already started, Herbert may be dealing with some off the field drama.
An anonymous source sent in a tip to Instagram account Deuxmoi, and basically one of Herbert's exes is going to spill some beans.
"A rising star in the NFL right now has a pretty nasty story coming out by way of his ex girlfriend. Plays on the Chargers – great hair"
See below: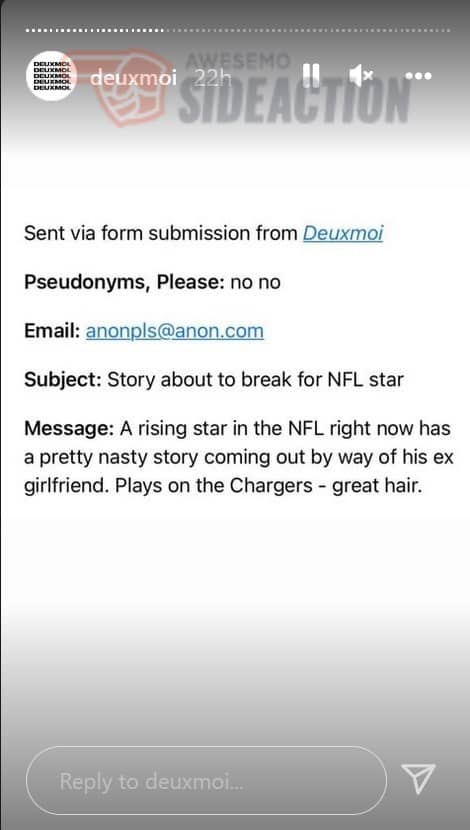 Earlier in the season we also posted about this rumor.
Justin Herbert's Ex Girlfriend Appears to be Looking for Payback https://t.co/XhZPkyj3hu

— SideAction (@SideActionHQ) September 10, 2021
Looks like it's more of the same, hopefully Herbert won't have to deal with any ex-girlfriend drama moving forward.
Sounds like a bunch of idle threats.
We'll keep you posted if anything actually does materialize.
---
Welcome to the game outside the game! Follow us on our Sideaction Twitter handle, Instagram, and Facebook for the latest on sports and pop culture news across the web!