Don't call it a comeback.
The former Heisman winner turned NFL flameout,  Johnny Manziel, has been on the uptick the last few weeks. Recently Johnny decided to give it another go in the Fan Controlled Football league.
"[FCF] is not trying to build this on my back and make me be the main focus point. I feel like I'm simply there to help bring a little bit of magic and a little bit of entertainment, but on a way different scale than the past."
Manziel also recently said  he's interested in a return to his Alma Matter Texas A&M in some capacity.  Now we have some more positive news about the man formerly known as Johnny Football. The former NFL  QB was spotted playing catch on the beach with IG model Kenzie Werner.
"Johnny certainly looks serious about the comeback … 'cause he brought along a ball as he caught some rays with a bikini-clad Kenzie Werner," TMZ wrote. "We're told Warner and Manziel aren't strangers — in fact, they've spent a lot of time together in recent weeks … and partied it up in Scottsdale over the weekend."
Johnny Manziel hit the beach and played catch with an Instagram model shortly after announcing his football comeback. https://t.co/SSxxG8JOb1

— TMZ Sports (@TMZ_Sports) March 30, 2022
Manziel appears to be smitten, he even commented, "BM [heart emoji]" on Instagram when she posted a picture.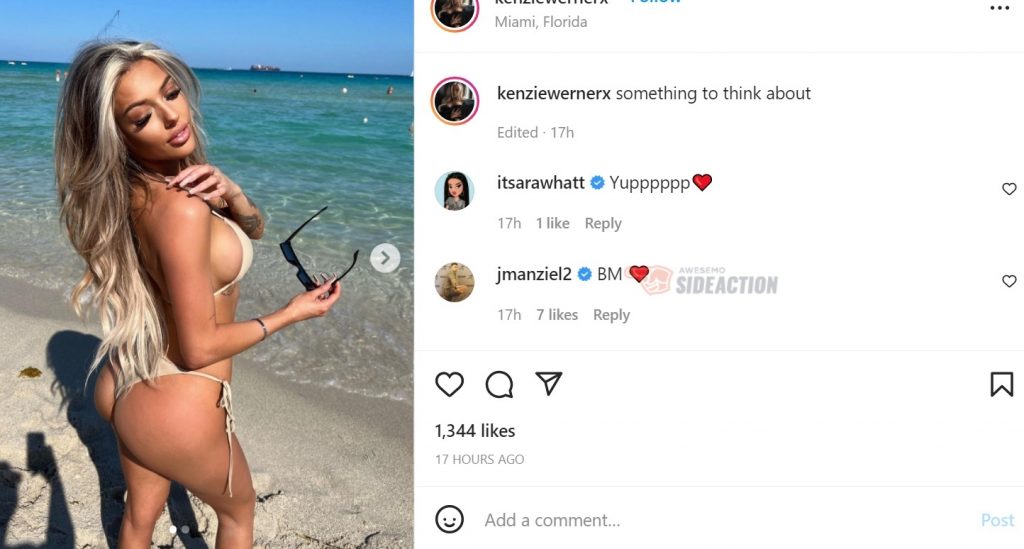 Johnny's back baby!
Check out more pics of Johnny's new flame below:
---
Welcome to the game outside the game! Follow us on our Sideaction Twitter handle, Instagram, and Facebook for the latest on sports and pop culture news across the web!