Tim Anderson's alleged side piece really likes his number.
Anderson, a married man with two children, had some awkward side action made public on the internet. The White Sox star is allegedly the father of social media influencer Dejah Lenae's unborn child. The news broke when Anderson suffers from a strained right groin injury that took the All-Star to the 10-day injured reserve list during what began as a great start to his season.
Lanee posted the star baseball player to her IG stories, she added the caption, "Baby Father," with a black heart emoji.
Tim Anderson's Alleged Sidepiece Seemingly Says She's Pregnant with His Baby https://t.co/bcKFooEqKX

— SideAction (@SideActionHQ) June 18, 2022
The woman in question also called out Tim during All-Star weekend, she wasn't too pleased that Tim showed up with his wife.
Now we're learning she's still smitten with Tim,  or at least his number. Not only does she have a tattoo of Tim's #7 between on her chest, but she's also naming the baby after his baseball number.
Check out the tat and more below:
See her mention the baby name below;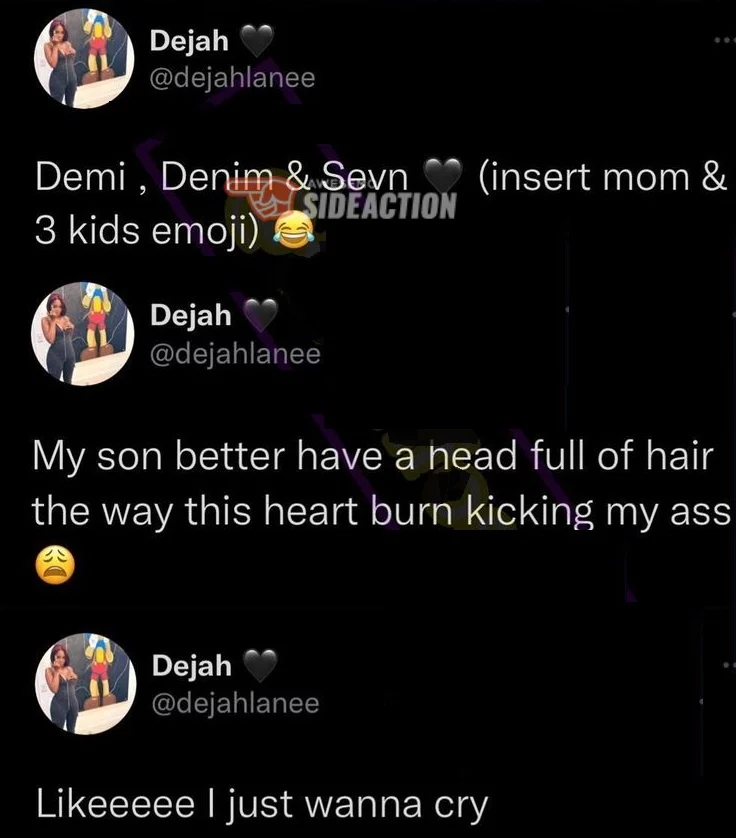 That also happens to be Tim Anderson's Instagram handle. 
Anderson had maintained a crystal clean image of being a  father and husband, marrying Bria Anderson in 2017.
During their relationship, the pair has had two children, a daughter reportedly in 2016, and a second daughter in 2019.
Good luck Tim,  you may have a Stage Five Clinger on your hands.
Check out more of Tim's alleged Sidepiece below:
---
Welcome to the game outside the game! Follow us on our Sideaction Twitter handle, Instagram, and Facebook for the latest on sports and pop culture news across the web!