Jake Paul getting back into the ring.
Strangely enough in the year 2022, Jake Paul is one of the most famous men in the boxing game, which isn't exactly something boxing fans are too proud of. Paul is very good at self promotion, and he's also very careful on how he chooses his opponents. Paul needs a big enough name for the PPV draw, but someone who isn't exactly a skilled fighter. Once again it appears Jake Paul is going back to the world of MMA to find his next fighter.
According to the social media news website Dexerto, Jake Paul is going to face off against Anderson Silva this coming October. Silva is a legend of the UFC and he has entered the boxing world with great success. For instance, he has gone undefeated in his fights so far, and he would prove to be a tough opponent for Paul, who has mostly faced guys who have never actually won a boxing match in their entire lives.
Here's a tale of the tape via TMZ: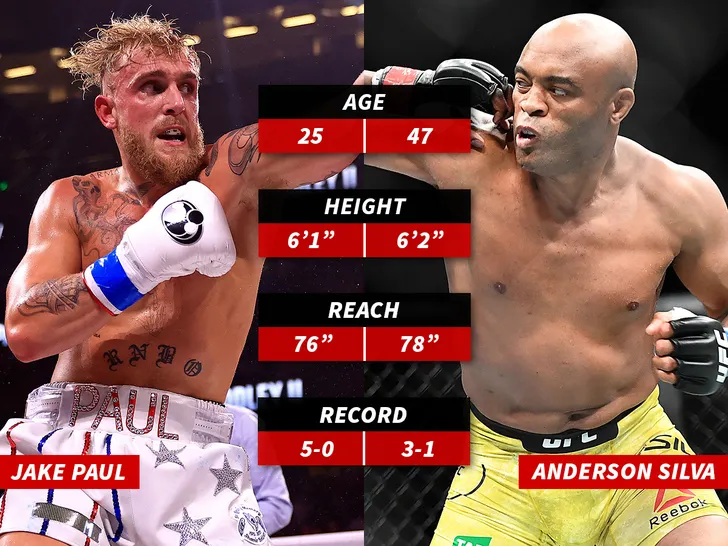 Jake Paul is 5-0 with four knockouts. He's beaten ex-NBA player Nate Robinson and former UFC stars Ben Askren and Tyron Woodley to name a few.
Hopefully Silva will be the guy to put an end to Paul's boxing charade.
He has yet to fight a professional boxer, enough said.
---
Welcome to the game outside the game! Follow us on our Sideaction Twitter handle, Instagram, and Facebook for the latest on sports and pop culture news across the web!